The foam roller is something that I think all runners love to hate. Using a foam roller during hard training brings new meaning to the phrase "hurts so good." Massaging out your muscles can help break up adhesions and knots in the muscles and can also help stimulate blood flow to the muscles and help remove waste products. Here, I share some of foam rolling basics for runners, hitting the major muscle groups of the legs. So, if you're new to foam rolling, this post is for you!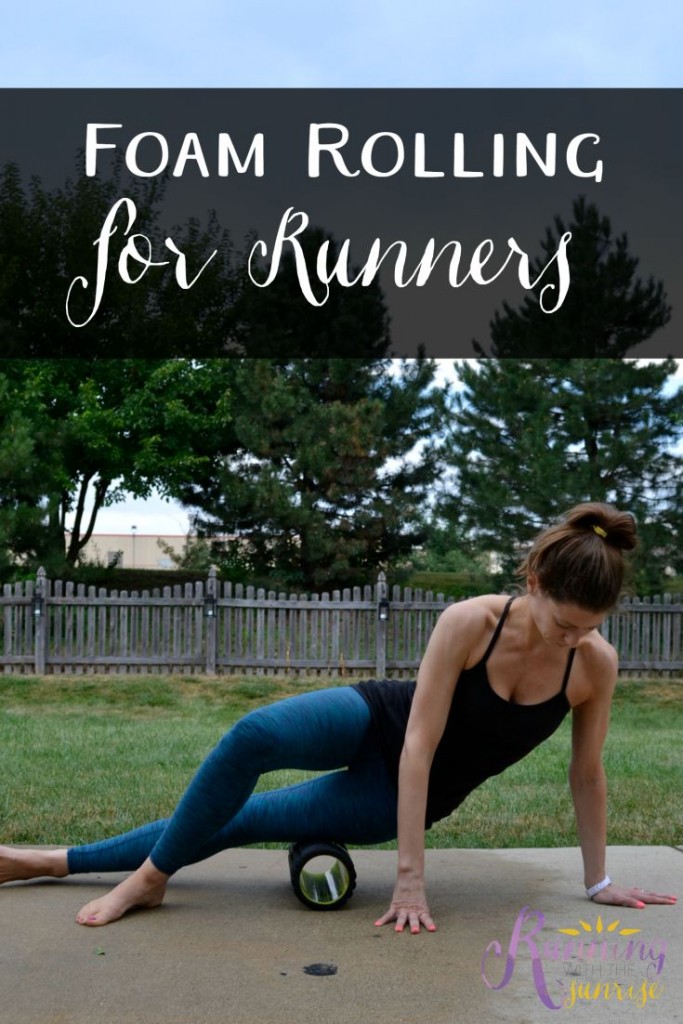 Before we get into how to position yourself to massage out the major muscle groups of the legs, a quick how-to on how to move yourself along the foam roller. I was taught to move your leg about an inch along the roller, move back about half an inch, and then forward again an inch, slowly moving up and down each muscle group. For me to completely roll out my legs, it takes about 10 to 15 minutes, depending on how sore I am.
FREE Hip Openers for Runners Guide
Sweet relief for your tight, sore hips!
Get the best hip-opening yoga poses sent straight to your inbox.
On to foam rolling basics for the major muscle groups…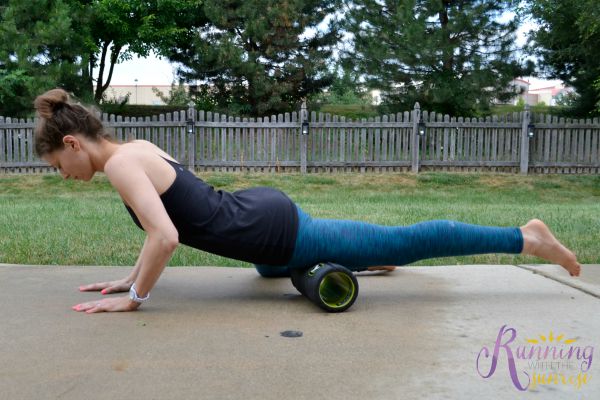 Quads. I think my quads tend to get the most torn up when I'm training hard. I get lots of knots and they get really sore, so I spend a lot of time rolling out my quads. To roll out the quads, lie with your quads on top of the roller, keeping your opposite leg on the ground beside you. You can control how much pressure you massage with by either putting more or less pressure through the opposite leg and/or your hands. If I find a spot that's really tender or knotted, I'll gently rock back and forth on the roller on that spot, focusing on that trigger point that needs to be released.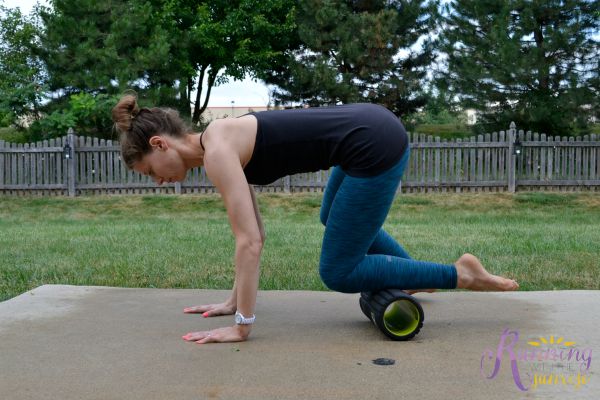 Shins. The shins have always been tricky to massage for me, but after battling a horrendous case of shin splints a couple of years ago, I found that this configuration worked best for me. Coming to a tabletop-like position allows me to put more of my body weight over my shin, allowing me to massage a little deeper, which my shins often need. I control how much weight I'm putting on my shin by controlling how much I press down on the opposite leg next to the foam roller.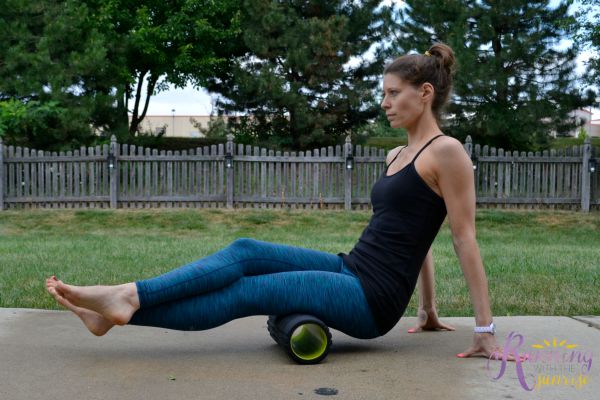 Hamstrings. The setup to roll out hamstrings is pretty much the opposite of the quads, like you would expect. The leg you're rolling sits on top of the foam roller and you use your body weight to press down. If you want more pressure, stack the leg that's not being rolled on top to add more weight down on the roller.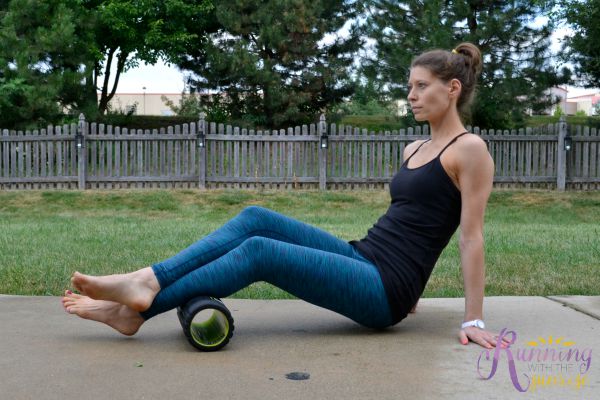 Calves. There are a couple of variations for how you can roll out your calves, depending on how much pressure you need to get the right amount of massage. If the muscle is really sore, you can keep your seat on the ground and one leg on the roller. For more pressure, stack the opposite leg on top of the leg you're working on, or for even more, use your arms to lift your seat off the ground. Again, the key is to modify how much body weight you put on the area that's being rolled so that you have the right amount of pressure to get a proper massage, but not so much that your muscles completely lock up.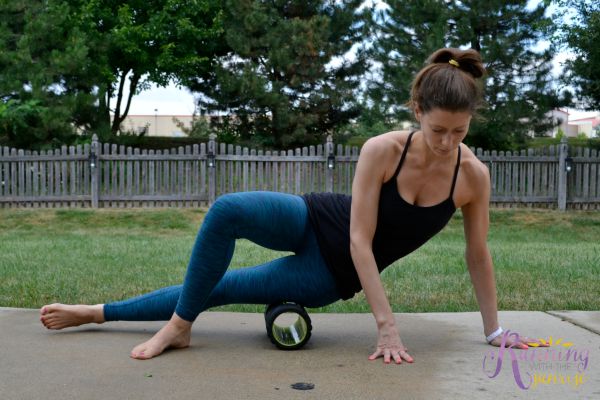 IT Band. Saving the best for last. This is the one that most runners really love/hate because for many of us, the IT band gets very tight when we're training. When I'm foam rolling, I try to spend extra time massaging my IT band because a tight IT band can lead to so many injuries. You can control how much pressure you're putting on the IT band here by putting more or less weight in the front leg and in your hands.
I did a Periscope broadcast a few days ago (follow me @RunWithSunrise!) with some foam rolling tips that I've uploaded to YouTube, which you might find heplful, too:
I hope you found this mini tutorial helpful, especially if you're just starting to add foam rolling into your running routine. Let me know if you have any questions about foam rolling, and feel free to check back here periodically. I'll add any foam rolling resources I stumble across. I know Ange is planning on putting together a great post on foam rolling that I'll be sure to pass along.
How often do you foam roll?
Do you have a favorite roller?