Happy Friday, everyone! I hope you've all had a great week! Yesterday was a pretty rough day for me—the anniversary of something bad that happened, my in-laws had to put their dog down (with whom we lived with for over a year, so he was in some ways "our" dog for a bit, too), and my best friend in town got some really bad news. So I'm really ready for a new day and for the weekend. Onward and upward!
Here's what I'm loving this week:
The PSL is back!!!
FREE Hip Openers for Runners Guide
Sweet relief for your tight, sore hips!
Get the best hip-opening yoga poses sent straight to your inbox.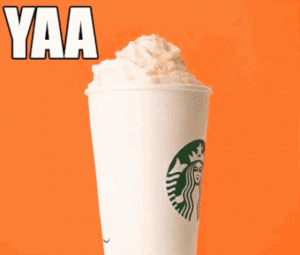 I had my first PSL Tuesday morning and it was glorious! I don't mind the new formula at all. From now until the end of the year (when they stop selling Gingerbread Lattes), I'm pretty much like, "Here's all my money, Starbucks. Take it."
Football! For the past two years I worked retail all fall, which meant that I was always working on the weekends. I'm so excited to have a job where if I am working on the weekends, it's only in the morning.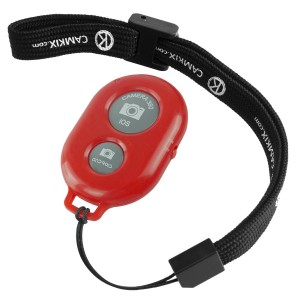 I picked up a new Bluetooth shutter remote for my phone on Amazon and it works really well! I have yet to use it for anything other than weird selfies, but I'm hoping to be use it to get some better running photos and yoga photos if my hubby isn't available to take them. I'd definitely recommend the one I got
. It was only $8 and it's been working really well.
Be sure to pop on over to Heather's linkup to see what other bloggers are loving this week!
…..
And, I'm also really excited that I have a lot going on behind the scenes at RWTS, too!
First and foremost, within the next couple of weeks, Running with the Sunrise is going to change its look and its name! I'm blogging about so much more than running now, and I want the name of my blog to reflect that. So, stay tuned! I'll be sure to let everyone know when it switches over (and you should automatically be forwarded to the new site if you click on any of my old links).
I'm working on my new eBook! In case you missed my announcement on Wednesday, I'm working on a Yoga for Runners eBook. If you think you'd be interested in reading it, pop on over to that post and sign up to get more information when it launches. I'm working on a special bonus to give to folks who pre-order.
And, I'm putting together a Yoga for Runners 6 Week Program, an online program starting later this month that will walk runners through yoga basics and provide poses and sequences to target typical trouble spots for runners. Shoot me an email (beth@runningwiththesunrise.com) if you're interested in learning more about the program!
…..
Have a wonderful weekend, friends!
What are you up to this weekend?
I have a family party to go to, and I'm going to be working
hard on all of those projects I just told you about!
PSL lovers: have you gotten one yet?
Are you a football fan?