Happy Friday, and happy Halloween Eve! Do you have plans for Halloween? Mine include spending all day in the city with Suz and Erin at Go Blog Social Chicago, then going home and gorging on Halloween candy. (That is, if my husband hasn't eaten it all already…)
Friday means that I'm linking up with Heather for Friday Favorites and giving you a glimpse into what I've been up to this week.
What have I been up to? Last weekend I had a lot of fun heading into the city for some Pure Barre training with my friends Olivia and Lisa. We got our seats kicked in class, which we celebrated afterwards with some yummy Mexican food. I had tofu tacos with this amazing chipotle sauce. Writing about it I wish I could have them again right now… 🙂
FREE Hip Openers for Runners Guide
Sweet relief for your tight, sore hips!
Get the best hip-opening yoga poses sent straight to your inbox.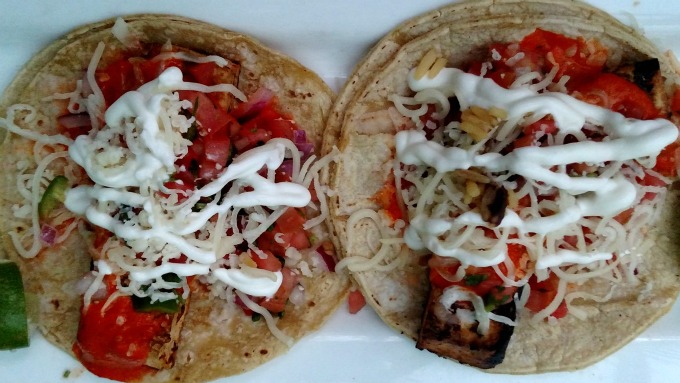 I also got an invitation to Olivia's wedding in the mail yesterday, which I'm super excited about. She's having it in this lovely loft downtown, and they're serving tacos for dinner, so I'm sure it will be just perfect. Except for the part where I'll have to carefully plan what I'm wearing so it will account for the huge numbers of tacos I'll be eating.
I'm a bad blogger and didn't take a photo, but I got to see my bestie Erin this week! She was in town with her boyfriend, who was here on business. Schedules were super tight, but we got together for dinner on Tuesday and had a great time catching up. Erin's been my BFF since high school and it's always so good to see her.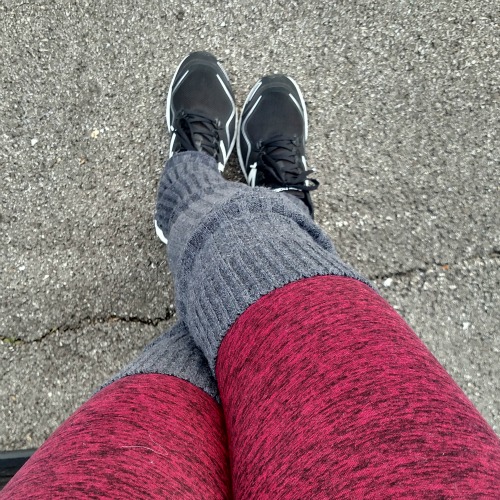 Legwarmers. We got in some nice new Toesox leg warmers (affiliate link) at Pure Barre and I immediately snapped up a pair that I've been wearing all week. Sometimes I forget that I'm wearing them and then get funny looks from people when I walk into places that aren't fitness studio, but whatever. At least my legs are cozy. 🙂
Other than that, I haven't been up to too much this week. I picked up extra hours at Pure Barre, which means I've been at the studio a lot. I haven't had time to run this week, so I'm going to head out to the trail in a bit to fix that.
One final announcement: If you've heard about my Yoga for Runners Online Program and have any interest in signing up, the final course of the year starts in two days. Email me if you'd like more information. If you can't participate now, don't worry, I'll be offering the class again in 2016! 🙂
What are you up to this weekend?
Anyone else a fan of leg warmers? Or tacos? 🙂