Happy Friday! I can't believe Thanksgiving is in less than a week. And then one of my favorite days of the year, Black Friday. I try to do most of my holiday decorating on Black Friday, and having my home all decorated up makes me so happy for some reason, so I'm very excited to deck the halls and get into the holiday spirit.
Here's what I'm loving this week! I'm linking up with Heather to share my Friday Favorites!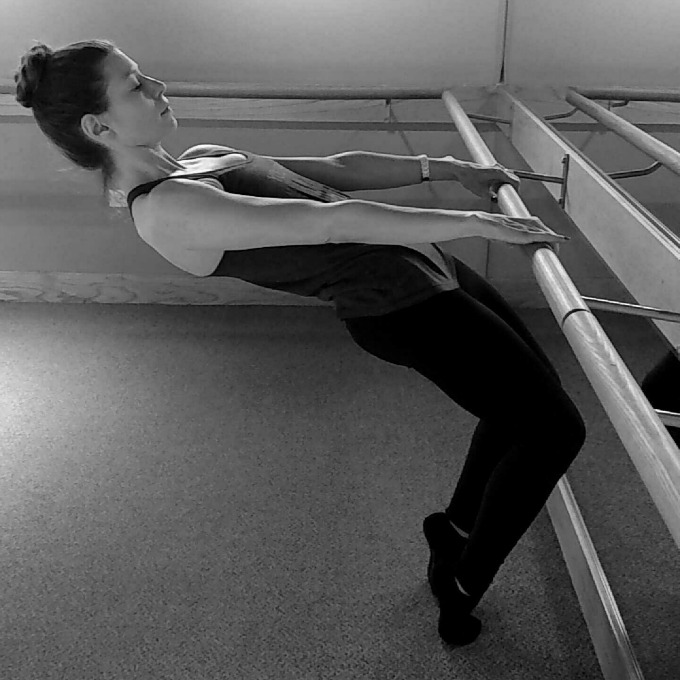 FREE Hip Openers for Runners Guide
Sweet relief for your tight, sore hips!
Get the best hip-opening yoga poses sent straight to your inbox.
I'm definitely loving Pure Barre this week! If you missed my post earlier this week, I'll fill you in: I'm taking a mini-break from running until next Wednesday so I can finish taking 100 Pure Barre classes and earn my 100 Club sticky socks. I'll be taking my 96th class later this morning, my 5th in a row. I'm sore, so I've been foam rolling a ton and taking my Vega Recovery Accelerator after just about every class. It won't be easy, but I'm so excited to finish my 100th class and to celebrate after class.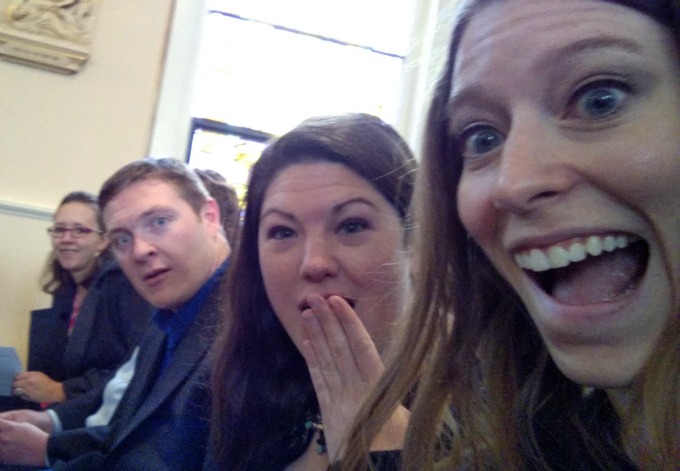 Last weekend I traveled up to Wisconsin to the wedding of a friend from grad school, which was so much fun. The groom was a roommate of my husband's when he was working on his PhD at Georgia Tech. I spent about half of my weekends down in Atlanta (which was way more fun than Clemson) so I became good friends with all of Scott's roommates. It was so good to get together with the whole crew and celebrate. I even got to meet our friends' baby for the first time!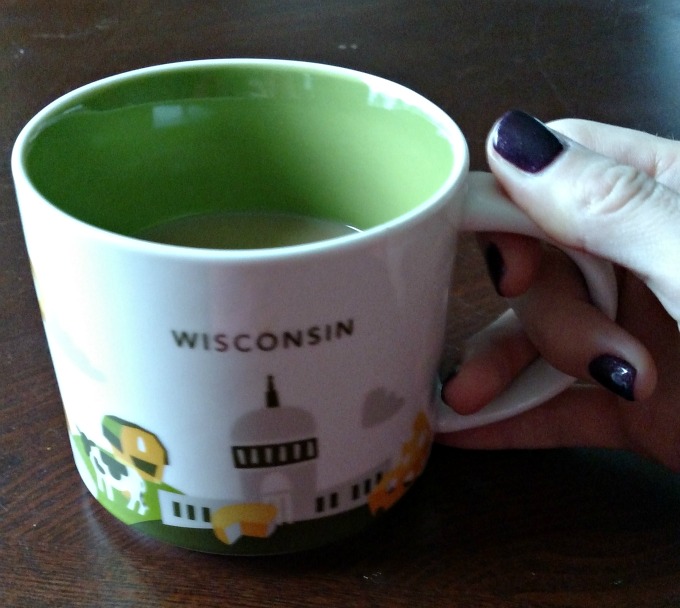 I had to pick up a Wisconsin mug for myself from Starbucks when I stopped to grab one for my good friend Carley. It goes nicely with my Los Angeles mug that I got at BlogFest and the awesome Canada mug Ange brought for me. (My Canada mug is definitely my favorite.)
Speaking of BlogFest, I found out that I'm going back next year! I just registered earlier this week. I am so incredibly excited to go back, to learn and to meet and hang out with lots of amazing fitness bloggers. I absolutely loved going last year and I can't wait to go back! I think I'm going to try to head to Fitbloggin', too—it's just a short drive to Indy from Chicago, so it should be relatively easy to get there!
That's my week in a nutshell! I'm also very excited to have today and tomorrow off. Last week we were traveling up to Wisconsin on Friday and busy all day Saturday with the wedding, so I didn't really get any time to relax. I'm looking forward to getting some things done and getting some rest, too.
What are you up to this weekend?
Anyone else headed to BlogFest in 2016?
Do you collect Starbucks "You are Here" mugs?