Happy Friday! It's been a while since I've done a Friday Favorites post, so I wanted to share some of the things that I've been loving over the past few weeks. I've been really busy lately, with a trip to Las Vegas for BlogFest (recap coming soon!) and working on client projects. I'm also putting together a course to show bloggers and other content creators exactly how to turn their content into a book, step-by-step. My goal is to help save them time by giving them a one-stop resource that shows them exactly what they need to do without any extra fluff.
Anyway, here's what I've been loving lately: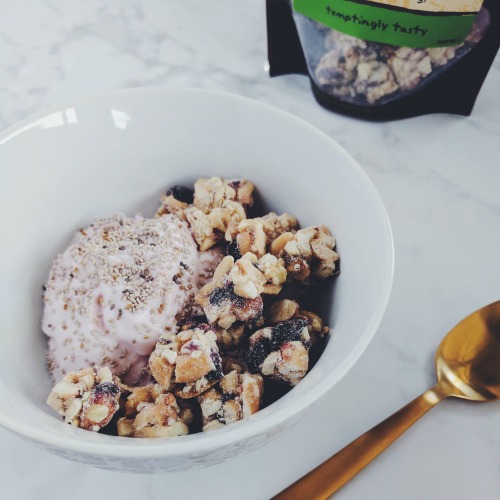 FREE Hip Openers for Runners Guide
Sweet relief for your tight, sore hips!
Get the best hip-opening yoga poses sent straight to your inbox.
Crunchy Clusters from NOW Foods. (Disclaimer: I did receive these free to try as a NOW Wellness ambassador.) These have been a go-to snack for me lately. They're made with nuts, blueberries, and just a tiny bit of sweetener. I love them and love having a snack I can grab and eat really quickly.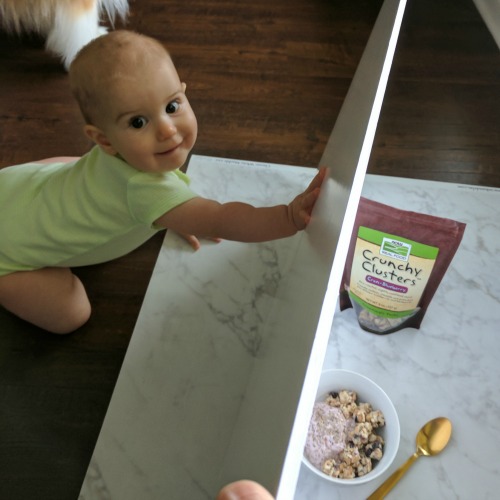 My Food Photography Helper. Isn't that first photo lovely? It's because I had some help with the foam board I was using as a reflector. 😉 (This was too funny not to photograph and share.)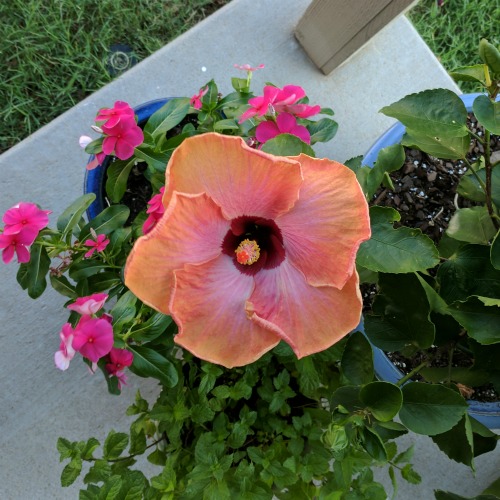 My New Hibiscus. Yes, I got another one. If you've been following my Friday Favorites posts, you know that I'm a little obsessed with hibiscus(es?). My hubby and I stopped by a new-to-us nursery in town and found this gorgeous Rumrunner Hibiscus for like $25 and I had to have it. It's now a lovely addition to my back porch garden, which I am absolutely loving. The porch now features some pretty potted plants (including 3 hibiscus), a house finch family in my hanging fuchsia plant with 2 babies that will be fledging soon, and a hummingbird feeder that's a big point of contention for at least 3 or 4 ruby-throated hummingbirds on a daily basis.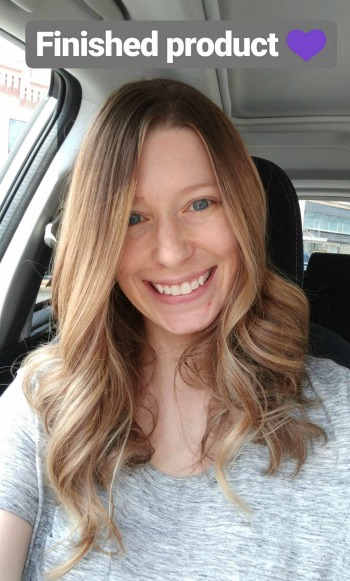 New Hair Color. I got an updated balyage hair color right before heading to BlogFest which I am absolutely loving. I went a little lighter for summer (I know, I know, I'm behind) and I am absolutely loving it. It looks so pretty when I curl my hair. Now my problem is finding time to curl my hair. 😉
That's it for this week! Have to get back to my #1 job of baby entertainer. 😉
What are you loving this week?