Happy Friday! Has your week felt as chaotic as mine has? My hubby, baby, and I took a trip back to Chicago last weekend to celebrate my sister-in-law signing her marriage license and getting legally married. (Her husband is British so they're having to do things a little differently to keep his green card application rolling.) I did as much work as I could when I was there, but I still feel like I'm playing catch up. So, this post is going to be short and sweet, but I did want to share some of the fun stuff I've been loving lately with you guys.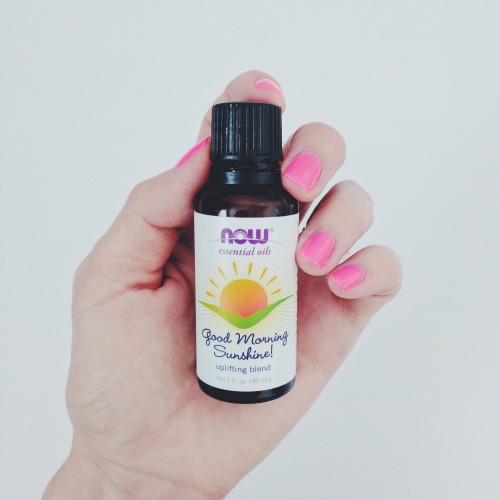 Good Morning Sunshine Oil Blend – (Disclaimer: I did receive this oil for free so I could test it out.) So I'll be honest—I've been dragging this week. My morning coffee just hasn't been cutting it since I'm still limiting myself to one cup as I'm breastfeeding. So, I've been turning to aromatherapy to help perk me up. I've been loving this Good Morning Sunshine essential oil blend from NOW Foods. They have similar (or sometimes nearly identical) blends that you'll see from big-name essential oil MLMs, but they're a fraction of the cost, especially when you look at price per ounce. NOW Foods is incredibly strict about their quality standards, so I know I'm getting the best oils, but they're also committed to making their products budget-friendly because they truly believe that you shouldn't have to be rich to live a healthy life. Yet another reason why I'm now a NOW Foods fan for life.
FREE Hip Openers for Runners Guide
Sweet relief for your tight, sore hips!
Get the best hip-opening yoga poses sent straight to your inbox.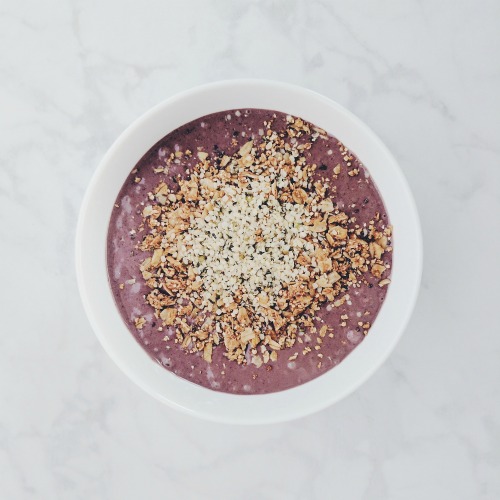 Peanut Butter Acai Bowls – I found a few packets of frozen acai puree buried in my freezer the other day, so I've been making myself acai smoothie bowls with peanut butter. For some reason, I just love that combination of flavors. You can check out my recipe here.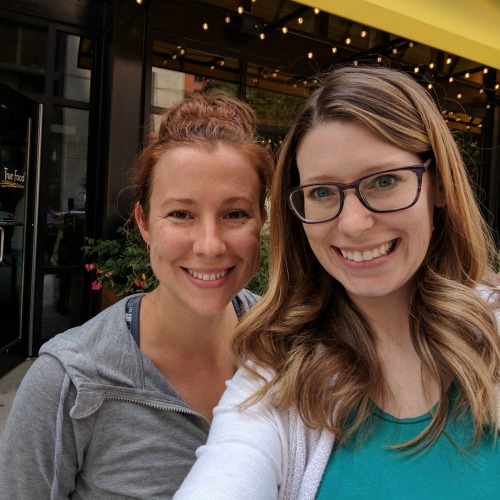 Getting to see Erin! – When I was home last weekend, I made the big trek into the city from the outer 'burbs to have brunch with Erin of Erin's Inside Job. (And I had totally forgotten that there was going to be all sorts of Lolla traffic on the interstates…ugh, I did not miss Chicago traffic.) It was so good getting to catch up with her, and it was great to talk with someone who has a similar perspective as I do on so many things, from life to dogs to blogging.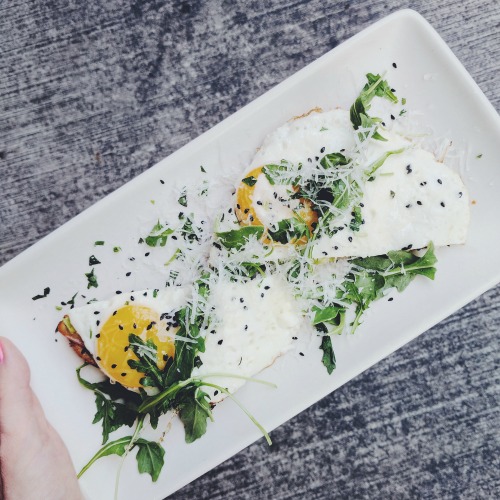 Avocado Toast – I'm lucky Erin is such a foodie, because she suggested an awesome place to meet up, True Food Kitchen. I made it my goal to enjoy as much good food as I could on that trip because we don't have a ton of good restaurant options in my small town. True Food Kitchen did not disappoint! I absolutely loved this avocado toast I had, and the kale juice I ordered, too.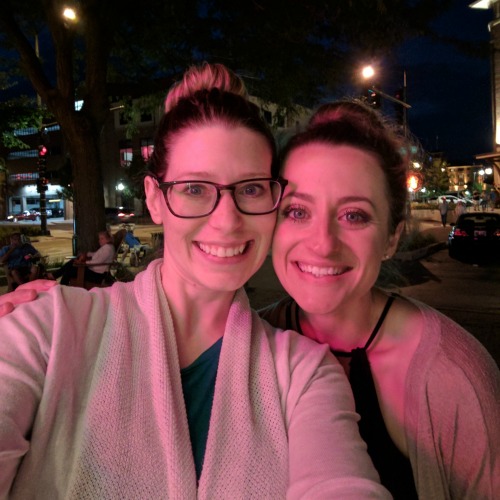 Seeing Olivia – Speaking of eating my way through Chicago, I got to get together with my Illinois Bestie Olivia that night. We went to a great Mexican restaurant in St. Charles called Puebla and I had the most amazing chile relleno. Not really healthy at all, but sometimes you just have to enjoy life and enjoy food. It was so amazing seeing her, especially since it's been tough for me to make new lady friends after moving. It makes me incredibly happy when I get to see my amazing friends in person since it's such a special treat.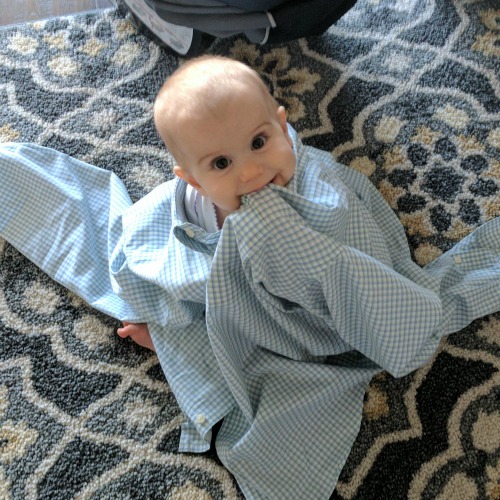 This Photo – Just had to share this one. Scott tried putting the baby in his shirt, and she just had to go looking all adorable as she was swimming in it. I just can't get over how cute she is. Clearly not my baby 😉 (Just kidding.)
Tell me in the comments: what are you loving lately?