As a yogi, I find that the right music playing in the background can really transform a class, so as a yoga teacher, I've been trying to find the right music for the ambiance I want to create. I'm trying to move away from just using Pandora and am now trying to curate playlists to set the mood I want. I've been working on a new playlist for next month, so I wanted to share with you the music that my students will be listening to during my classes.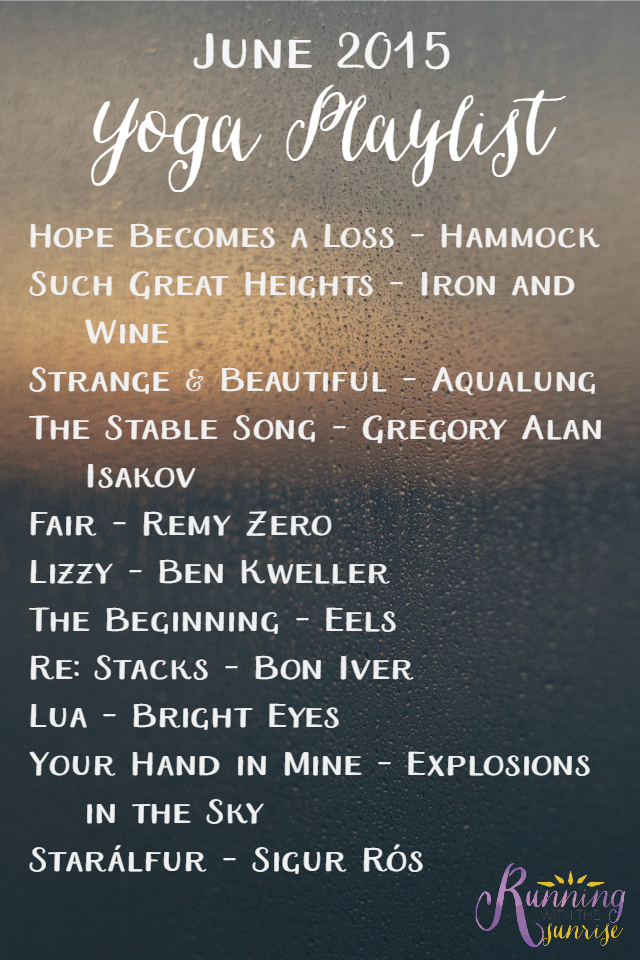 The full playlist is an hour long. I hope you enjoy it if you give it a try!
Love this playlist? Check out my July 2015 Yoga Playlist!
What's on your fitness playlist?
Do you have different playlists for different activities?
I have my running playlist and my yoga playlist, and they're very different!
What's your favorite song right now?