After finishing my RRCA coaching certification, one of my big goals was to create basic training plans to post on Sublimely Fit (formerly Running with the Sunrise). Here's my first: an 18 week marathon training plan for beginners, free for my readers.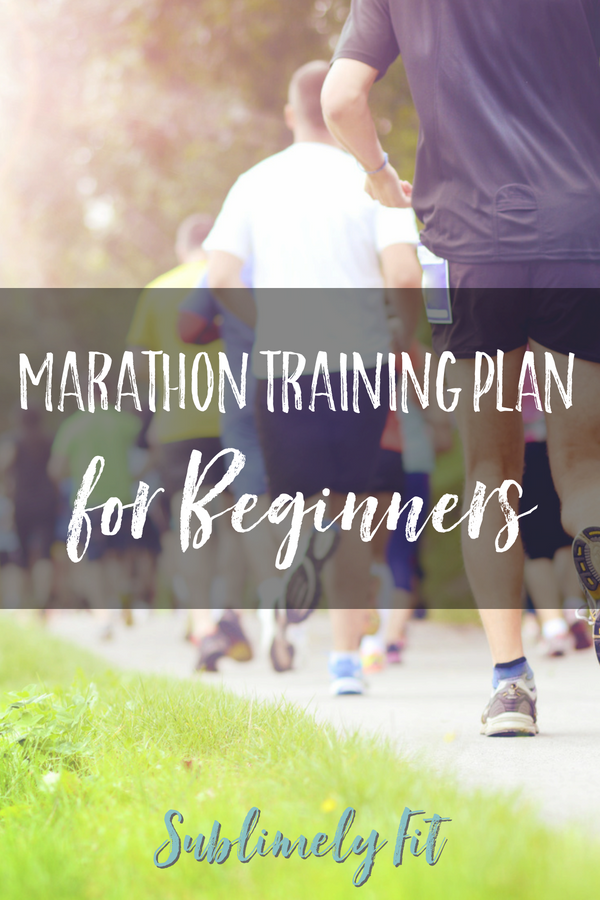 DISCLAIMER: always check with a medical professional before starting a new exercise program to make sure you're healthy enough to follow it. If you feel pain or discomfort more than usual muscle soreness associated with starting or increasing a new activity, consult your doctor. If you have questions about adapting this plan to your own needs, consult a running coach.
FREE Hip Openers for Runners Guide
Sweet relief for your tight, sore hips!
Get the best hip-opening yoga poses sent straight to your inbox.
For this training plan, all runs should be done at an easy, conversational pace. That is, you should be able to speak in complete sentences while running. Wednesdays are set aside for cross training (XT). Cutback weeks–weeks with decreased daily mileage to give your body a break–are every four weeks. As with any training plan, always listen to your body and take days off when you need them. It's better to get to the start line undertrained than injured!
How many miles a week do you run?
What do you look for in a training plan?
Any requests for future training plans?