You may or may not know that I truly started my journey as a runner as a New Year's resolution five years ago. So, I have a special place in my heart for helping people who have set the resolution to start running. Running can be an intimidating sport to start, but it's absolutely worth it. I've blogged before with general tips for how to start running. Today I wanted to share my best tips to help the running novice find the right mindset that he or she will need to stick with running.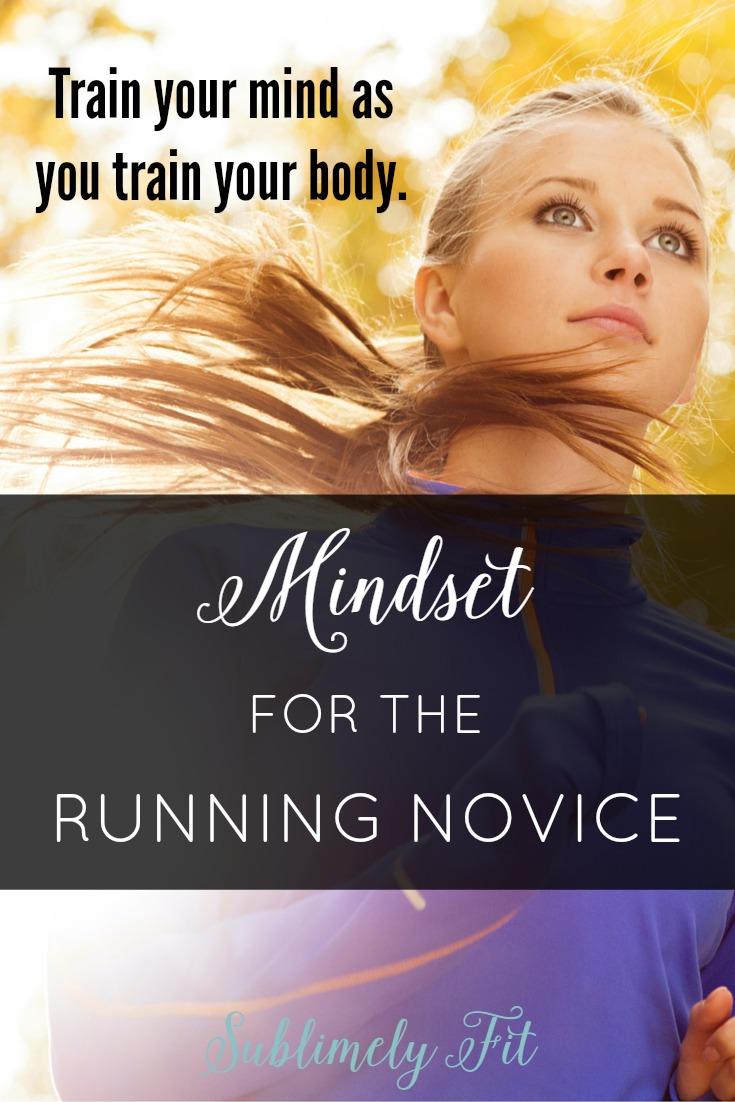 If you run, you are a runner
This is a lesson it took me a while to learn. For a while in graduate school, I trained for a couple 5Ks and ran about three times a week, but I never considered myself a runner. I didn't run enough and I certainly wasn't fast enough to be a runner. Lucky for me, when I finally started to read up on running, I quickly started to realize how wrong I was. The vast, vast majority of runners are incredibly supportive of each other. They won't judge you for running slowly; in fact, they'll cheer you on for getting out there and having the guts to start running. If anyone does judge you, well, feel free to ignore them. The rest of us are so proud of what you're working to do.
FREE Hip Openers for Runners Guide
Sweet relief for your tight, sore hips!
Get the best hip-opening yoga poses sent straight to your inbox.
Listen to your body
Many of us spend years ignoring the signals that our bodies send to us, so it can take a while to learn to listen to those signals. Add on top of that a whole new set of signals that the running novice's body is sending to them when they run, and it's easy to get very confused. It's totally normal to feel tiny twinges of discomfort as you run. If it goes away after a few seconds, it was likely nothing. However, if the twinge keeps coming back several runs in a row, or if it's a sharp pain, stop. Take a few days off, go see your doctor.
Over time, you'll start to recognize what signals are normal and what signals are telling you you're headed to injury town. (Read more of my best tips on how to avoid injury.) Other signals you should listen to: feeling dizzy or sick. You're likely dehydrated, or may have overheated. Either way, take a walk break, drink a cup of water, and see how you feel in a few minutes.
Allow yourself to be a running novice
Don't try to push yourself to do too much too soon. That's an easy way to get burnt out, or worse, injured. If you're just starting out, follow the 10% rule: only run 10% more mileage the next week as you do this week. For example, if this week you run 10 miles, only run 11 next week. Gradually building mileage gives your body time to adapt to running physically. Muscles adapt pretty quickly to the stress of running, but tendons and ligaments can take months to adapt, bones can take half a year or more.
Start by running shorter distances, gradually building your distance. I personally waited until I was running consistently for a year before I ran my first marathon, and I encourage my coaching clients to do the same. Give your body the time it needs to adapt. One of the biggest mistakes you can make as a running novice is to push your body to do things it's not ready for.
Decide to love the run
When you're running, it's easy to focus on how much your legs hurt or how tired you are. However, focusing on the negatives only makes it easier for you to quit. When you're struggling in a run, I would strongly encourage you to focus on the things you can control, things like having good running form and your breathing. (If you're looking to improve your running form, try these running drills from elite athlete and amazing human being Tina Muir.)
Any time you find yourself focusing on your discomfort, actively change what you're thinking about. You can even choose to think about how beautiful the scenery is if you're running outdoors. Whether you're a running novice or an old pro, runners can benefit greatly from mindfulness, particularly at times when their minds naturally look to the negatives. Harness your mind to make you a stronger runner. It will take practice, but it gets easier with time.
Have any tips about mindset to add?
Novice runners: any questions about mindset?