Good morning and happy Monday, all! I'm writing this from the airport, waiting to fly back to Illinois. For those of you who didn't know, I headed to the Tampa area for a retreat weekend with my business coach, and had a great little mastermind group with the other ladies who were participating. I had a busy and productive weekend, with a little time to enjoy the beautiful ocean (well, gulf really) in Clearwater Beach yesterday.
I got to meet the lovely Dr. Ariane Machin in person, who is amazing and in my opinion has found her calling with a new program she's starting, Therapy for Your Business. (She's offering some free tips, which you must take advantage of.) We chatted several times about the mindset of trying new things, in our case trying to create courses and programs that allow us to help others live healthier lives.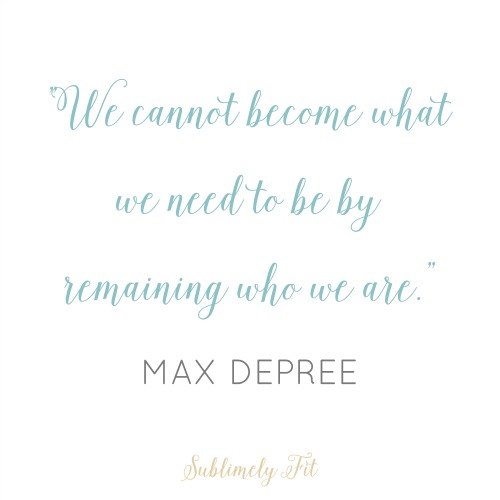 FREE Hip Openers for Runners Guide
Sweet relief for your tight, sore hips!
Get the best hip-opening yoga poses sent straight to your inbox.
I got to thinking that what we talked about applies to any really big project you want to undertake. If what you're trying to do is really big, it's going to be scary. Maybe you want to qualify for the Boston Marathon or run a PR. Maybe you want to look for a new job. When you decide to try something new that's out of your comfort zone, it's incredibly scary. You'll likely be scared–there's that saying that if you're not scared, you're not dreaming big enough.
My challenge to myself this week is to be brave, to put aside my doubts, to let go of the Impostor Syndrome, and to believe more in what I'm capable of. I hope if you're working on new things and putting yourself out there, you'll do the same. Good luck!