Happy Monday! I hope you all had a great weekend. My weekend was quite busy. I had some additional Pure Barre teacher training in the city on Saturday, then I taught Sunday morning and had a family party that afternoon and evening. I had a great time at training and am so excited to get to learn more about Pure Barre technique. One fun thing we did at training during introductions was to share our favorite motivational cue. One of the quotes that really stuck with me was this one: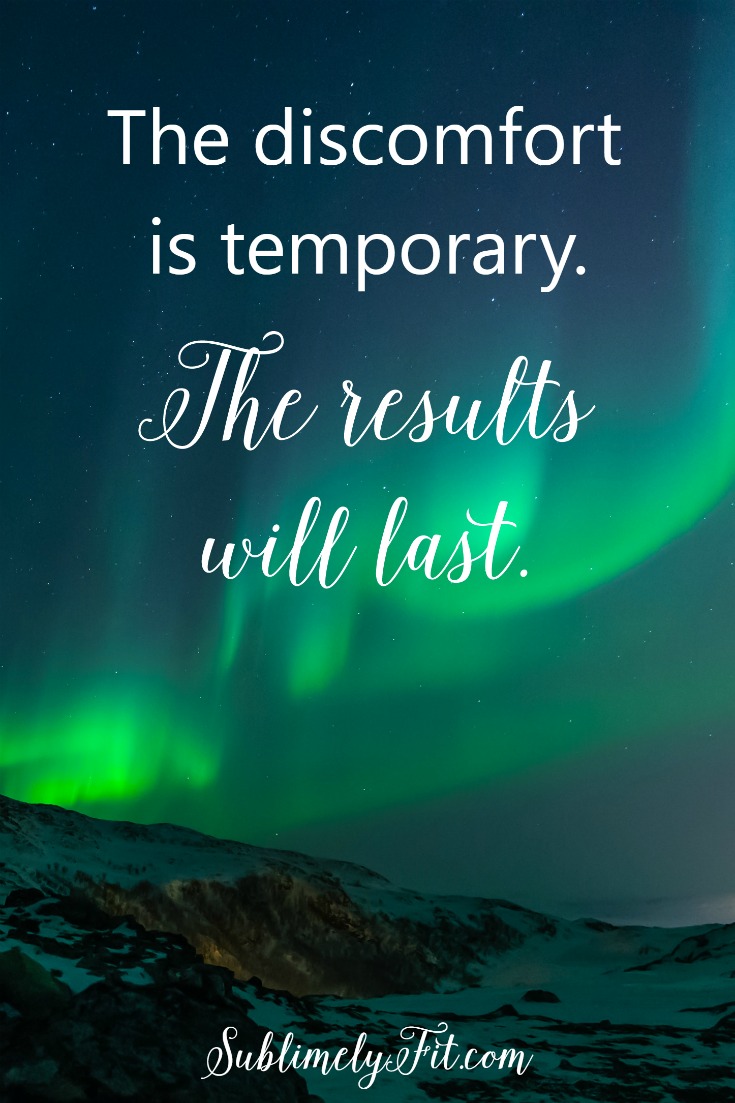 We often hear the quote "Pain is Temporary," although if you're really feeling pain when you're working out, you could be injuring yourself, so that's not always the best time to push through. But, if you're just feeling tired or sore, dig deep and push through. You often think you're more tired than your body actually is.
FREE Hip Openers for Runners Guide
Sweet relief for your tight, sore hips!
Get the best hip-opening yoga poses sent straight to your inbox.
A great example of this is a story I heard from one of my clients in my Yoga for Runners Online Program. She ran a PDR (Personal Distance Record for you non-runners) last weekend, in part by focusing on her breathing and not letting her mind tell her she was too tired to keep going, skills she learned during the program. Digging deep and pushing through discomfort allowed her to get to that major personal accomplishment. I couldn't be happier for her and what she was able to achieve by bringing out what she already had inside of her.
Whether you have a tough workout this week or you have a work or personal project that you're waffling about, my challenge to you is to dig deep and get it done. Maybe the discomfort you need to work through is just getting started. If you're looking to create a healthy habit but are having trouble sticking with it, try finding some accountability, whether it's via your partner, a friend, or even a coach. Push through being tired, push through wishing you were still in bed. Get out there and get your goals.
What's a goal you're working on this week?
How do you help yourself push through hard tasks/workouts?