Sometimes it feels like kindness is a lost virtue. People can be selfish, intentionally or unintentionally, and sometimes it's easier to focus inward rather than outward. This weekend I was really thinking a lot about what I want to remembered for, and I think being kind and helping others are some of the most important things you can do with your life.
One of my most favorite quotes in the world is a quote by one of the former presidents of my alma mater: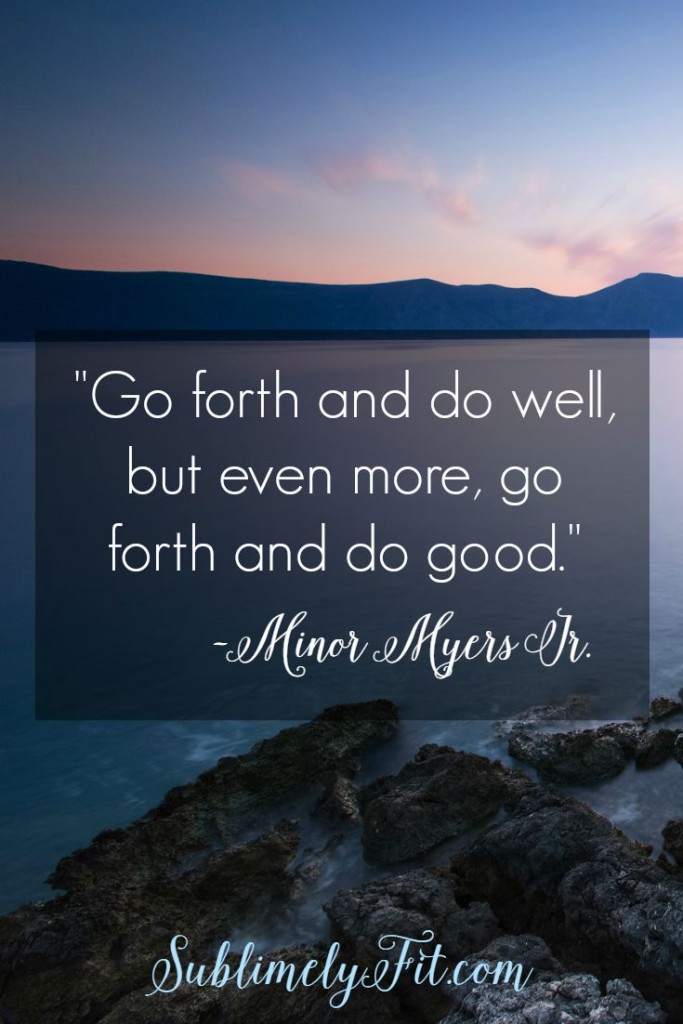 FREE Hip Openers for Runners Guide
Sweet relief for your tight, sore hips!
Get the best hip-opening yoga poses sent straight to your inbox.
Some would argue that true success is measured by the number of lives you touch and improve, not how much money you make or your job title. I'd tend to agree. This week I'm going to try to do a small thing every day to make my world a better place, whether it's a random act of kindness or helping someone out when they need it. Even if I can't change the world, maybe I can make someone's day.
What are your goals for this week?