New Year's resolutions have almost become a cliche, something made to be broken. It's very rare to find someone who is still sticking with their resolution on February 1st, let alone December 31st. In 2011, I broke that mold, and that New Year's resolution or goal has completely changed my life, bringing me to where I am today.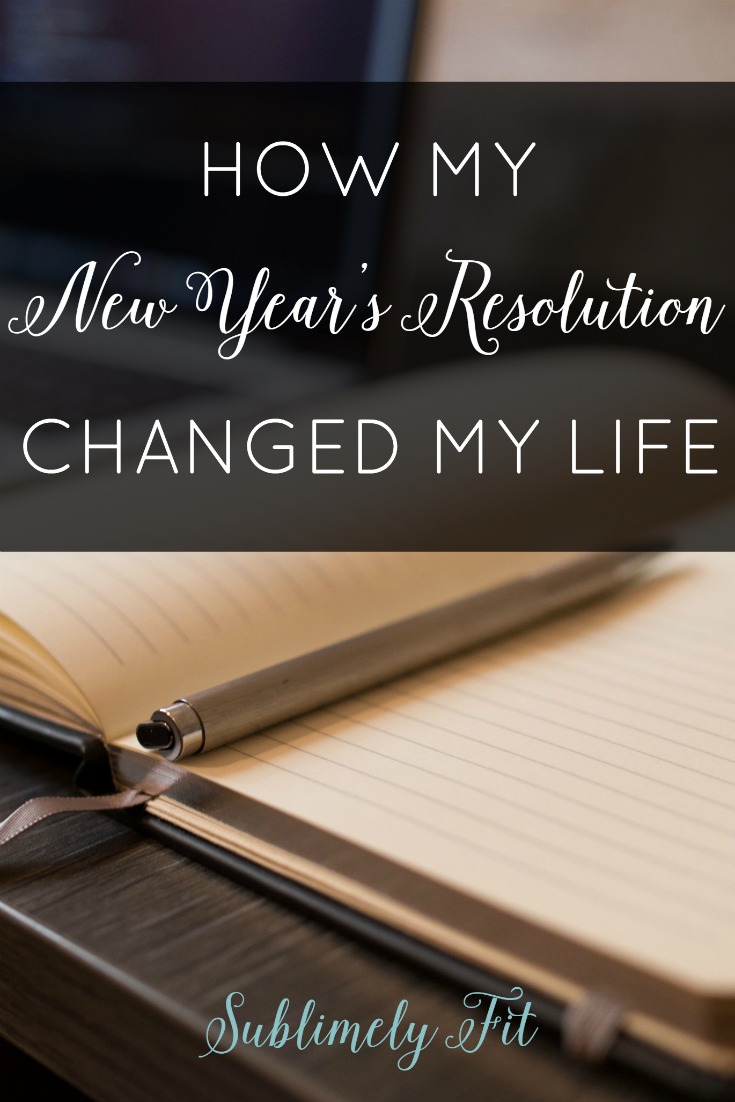 The back story
A little back story for those of you who don't know: I was one of those kids who was terrible at PE. I thought running would be great exercise and tried to start a few times, but got about a quarter of a mile in and decided that I just didn't have what it takes to be a runner. (Side note: for some reason I always tried to start running in the hottest part of the summer, during the hottest part of the day. Bad idea.) So, I gave up on running.
FREE Hip Openers for Runners Guide
Sweet relief for your tight, sore hips!
Get the best hip-opening yoga poses sent straight to your inbox.
Flash forward to a few years later, I had an internship in Maine the summer before my senior year of college. A good friend, Meredith, convinced me that I could run if I just went very slowly, and it worked. Over the summer, I gradually worked up to running two slow miles with her. I'd casually run a mile here or there, and trained for my first 5K a year and a half later. A solid year of training after that, and I was able to break 30 minutes in the 5K.
But, life often gets in the way, and definitely did when I started my PhD. I started dating my husband and started spending my free time talking on the phone to him at night, or traveling to Atlanta to see him on the weekends. I fell off the running wagon, but always wanted to get back to it. Which brings me to the New Year's resolution.
How my resolution changed my life
I asked for a running pedometer as a Christmas gift in 2010, intending to work back up to (slowly) running a 5K in 2011. Before I'd always winged it with my training—ran with friends as a social event. This time I became a woman obsessed with reading every running tip I could get my hands on. I'd never even thought about reading Runner's World because I assumed that magazine was for "real" runners, not me. I quickly learned how wrong I was, and what great resources exist for runners trying to get started.
I read a lot of books at that point, but the two that were most helpful for me were the Runner's World Complete Book of Women's Running and Running for Mortals (affiliate links). I checked both out from my library and devoured them, gaining confidence in my ability to become a runner with every chapter I finished. My initial goal was to run a 5K, but when I found myself working up to running 4 miles at a time by late February, I signed up to run my first 10K. Then, my first half marathon in June.
I started to identify as a runner, bought my first good pair of running shoes, and began to wake up at 5 every morning to get in a run before heading to work. I ate healthy foods to fuel my body, and I made sure I got plenty of sleep so my body could recover from workouts. I felt better than I had in a long time because I was taking care of myself and my body.
Right around the time I ran that first half, I started practicing yoga. My search to read literally every article about running that I could had informed me that yoga was great cross training, so I started taking classes at my school gym. Yoga helped keep me injury-free as I trained for my half marathon PR later that year, and for my first full marathon in 2012. I was amazed by how much yoga helped my running, which is what inspired me to become a yoga teacher.
The rest is history. I started this blog, then Running with the Sunrise, in July of 2012. After graduating with my PhD, I struggled to find a job in my field, and after doing some soul searching, I started to strongly questions whether I'd be happy working in academia. I decided to try working in the fitness industry, first working in running specialty retail, then finishing my yoga teacher training, and now focusing on teaching as my primary source of income.
I've found something that makes me happy, and it's all thanks to a New Year's resolution I set five years ago. So thanks, Past Beth, for getting the ball rolling. Setting and sticking with that resolution was one of the best things you've ever done.
Stock photo via Unsplash.
Have you set and followed through with a New Year's Resolution?
How did you start your fitness journey?