If you're like me your skincare routine changes drastically in the winter. My skin gets really dry (and often really, really itchy), so I have to switch to products with some serious moisturizing power. Add in the fact that I'm changing dirty diapers all the time and therefore washing my hands all the time? It only amplifies the problem. I need some serious help to deal with my seriously dry skin.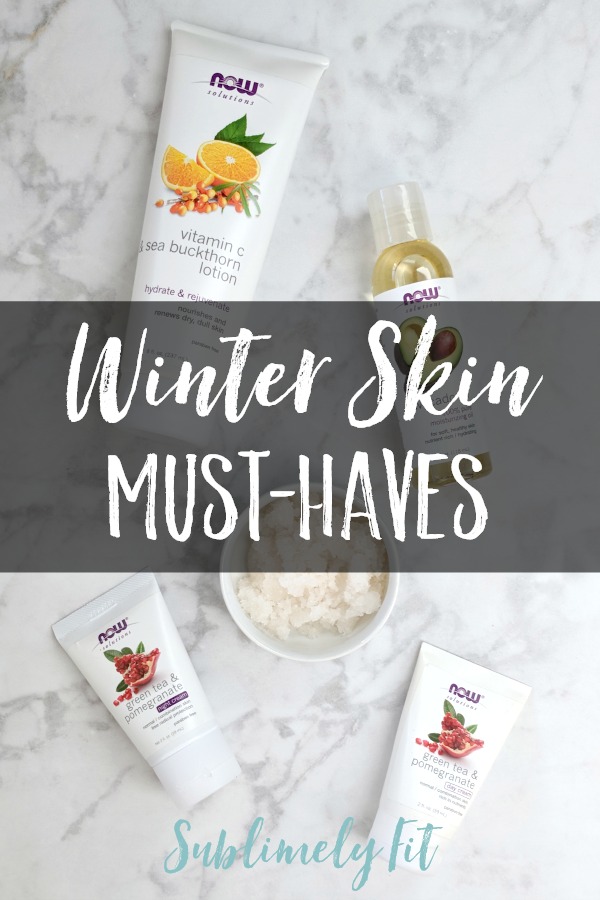 Over the past few months, I've gotten to try out some great products from NOW Foods (and their personal care division NOW Solutions) and I wanted to share them because they are seriously some of the best products I've tried. Plus, they're very reasonably priced and I know from touring their facilities myself that they only use the highest quality and purest ingredients. (As someone with three degrees in biology and a minor in chemistry, and as someone who is married to a PhD chemist, I was impressed by the analytical instruments that they use to ensure the quality of their products.)
FREE Hip Openers for Runners Guide
Sweet relief for your tight, sore hips!
Get the best hip-opening yoga poses sent straight to your inbox.
Now, I'm not the type of person who obsessively uses cleaning and personal care products that are made with all-natural ingredients. But, if I'm going to be slathering my skin in something multiple times a day, it's nice to know that I can trust every single ingredient that's in it. That's why I'm exclusively using their lotion on my body, and I almost exclusively use their lotions on my face, too.
Body Lotion
The Vitamin C and Sea Buckthorn Lotion is my absolute favorite. It's a really rich moisturizer that actually helps keep my skin moisturized for more than five minutes, especially in areas that tend to dry out quickly, like my hands. The light citrus scent is a nice pick-me-up, too. I've been reaching for this as my go-to for months now, and I'm sure I'll continue to do so all winter.
Ingredients that I try to look for that work really well to moisturize my dry skin: shea butter, cocoa butter, and any high-quality carrier or topical oils like coconut oil, jojoba oil, or almond oil. As far as I'm concerned, especially when it comes to my hands, the more of these moisturizing ingredients, the better. Sometimes, I'll even smear some carrier oil directly on the driest parts of my hands, which really helps.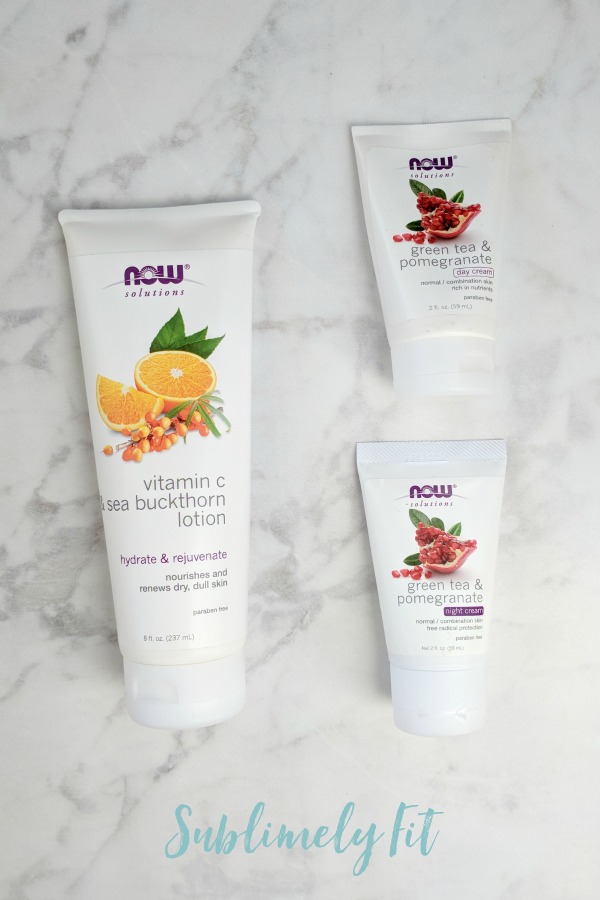 Face Lotion
As much as I love the Vitamin C and Sea Buckthorn lotion, it's a little too thick to be putting on my face. I've been using the Green Tea & Pomegranate day cream since last summer, and it's made my skin softer than any other lotion I've tried in my life. I've also recently started adding in the night cream since the air has been getting really, really dry, and I've had great results. I also love that there are lots of antioxidants in those two creams to help keep my skin healthy.
Salt or Sugar Scrub
When it's really cold outside and the air is really dry, sometimes the skin on my knuckles gets really dry and itchy, no matter how much lotion I put on my hands. When that happens, I reach for a salt and oil scrub to help smooth out my rough skin and to add moisture back in. I used to buy my scrubs pre-made, but they're actually really simple to make.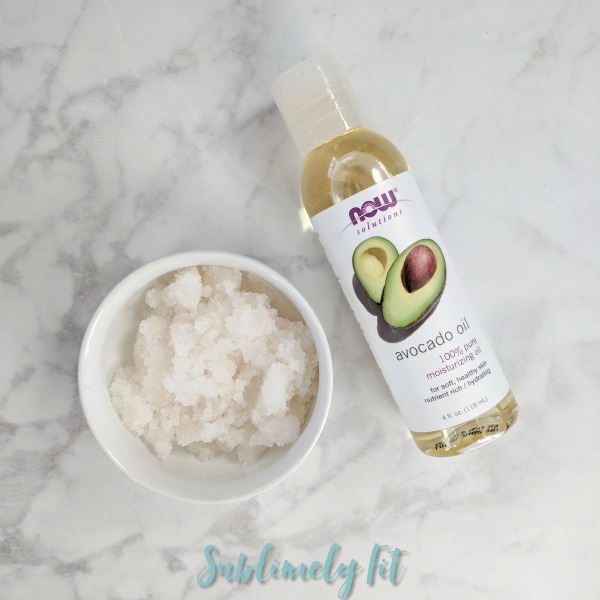 The basic formula is:
1 cup of coarse salt
½ cup carrier oil
A few drops of essential oil for scent
I personally have been using avocado oil or (liquid) coconut oil lately and they've been great. But, you could use whatever carrier oil you prefer. (NOW Solutions has a great breakdown on topical oils here.)
Recently, I've been making a scrub with coarse salt, avocado oil, and a few drops (5 or so) of their Cheer Up Buttercup oil blend to help perk me up on these dark, cold winter days we've been having lately. It really does help me feel better!
If you'd like to try making some sugar scrubs, here are some great recipes from NOW Solutions:
P.S. These also make really great homemade gifts!
Oils
I mentioned this above, but I wanted to point this out again: for skin that gets really, really dry, I've been reaching for high-quality carrier oils. Heck, if I'm in a pinch, I'll actually take some of the extra virgin coconut oil I have in my pantry and rub it into my hands. When my skin is seriously dry, those carrier oils have been amazing. You should be able to find them in the personal care section of your local health food store, or you can find them online, too.
If you've been struggling with dry winter skin, I hope that this post has given you some ideas for ingredients that you should look for, or products you can try. Definitely check the label of the products you use and make sure that those super moisturizing ingredients are toward the top of the list. With any luck, our skin will be in even better shape come spring!