I'll admit it: I'm one of those basic girls who loves just about everything pumpkin spice. (I could try to fight it, but I'd rather just be cool with liking the things I like.) But, if I'm going to enjoy pumpkin spice everything, I also like to try to make some of those pumpkin-y treats nutritious choices. That's why I decided to play around in the kitchen with chia pudding, which is ultimately how I came up with my favorite formula for pumpkin chia pudding.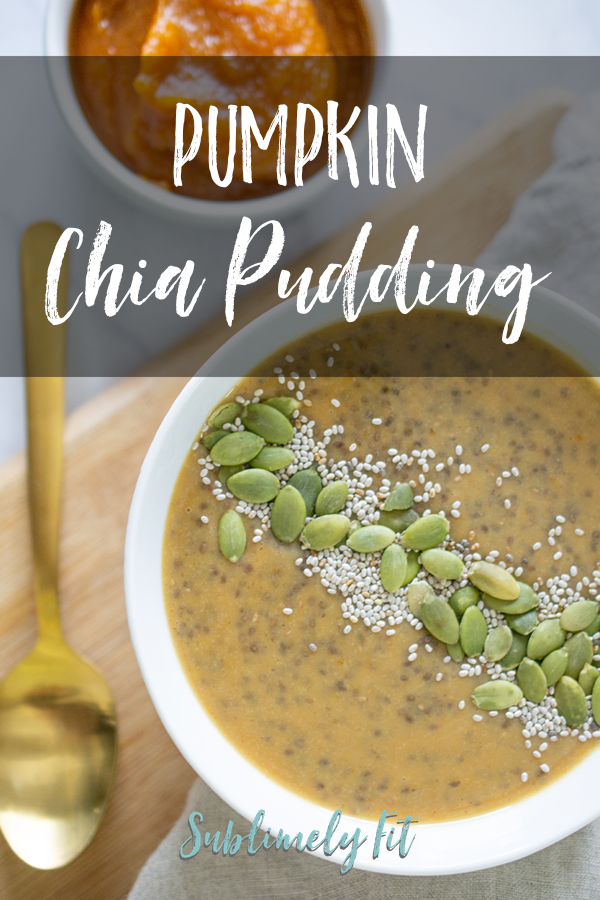 So why is chia pudding a big thing right now? Chia seeds are actually really good for you. As seeds, they're full of fiber, which is good for your digestive system. And, they're full of healthy fats, too—lots of heart-healthy omega 3s. You'll also get protein, calcium, iron, and potassium from chia seeds.
FREE Hip Openers for Runners Guide
Sweet relief for your tight, sore hips!
Get the best hip-opening yoga poses sent straight to your inbox.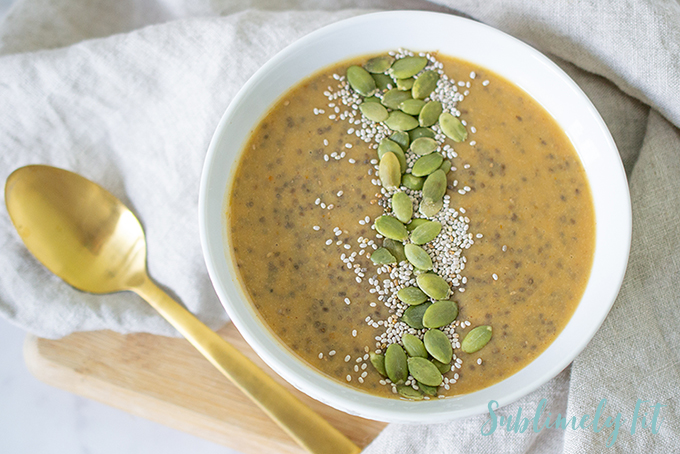 This was one of those recipes that I tasted and said to myself, "Wow, this is really good." (My top favorite recipe that I've created to date? My Maple Apple Breakfast Quinoa.) I really do think the pumpkin spice compliments the chia seeds nicely. And, the pumpkin puree is a great compliment to the texture of the chia seeds. (Not to mention, it's a great source of Vitamin A, zinc, and fiber, too.)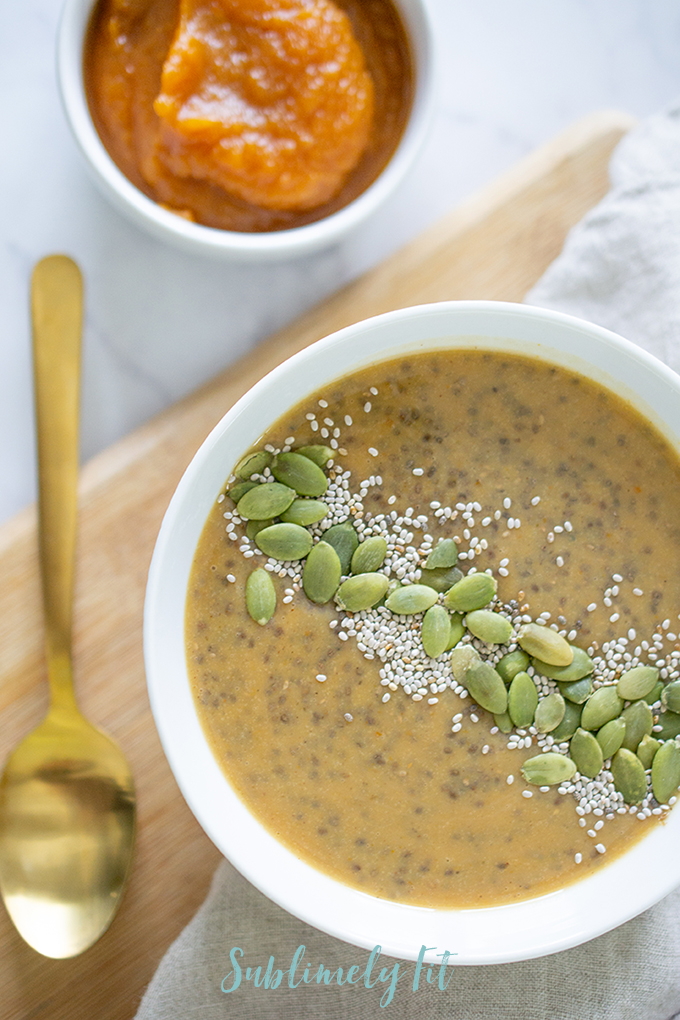 A great way to really bump up the nutrition you get from this pumpkin chia pudding is to sprinkle some pepitas or pumpkin seeds on top. Pumpkin seeds themselves have many minerals your body needs, like magnesium, zinc, and selenium. I actually keep them around the house to snack on. But, I love being able to add them to pumpkin-themed dishes like this one. (Looking for another way to eat more pumpkin seeds? Try my Pumpkin Spice Energy Bites.)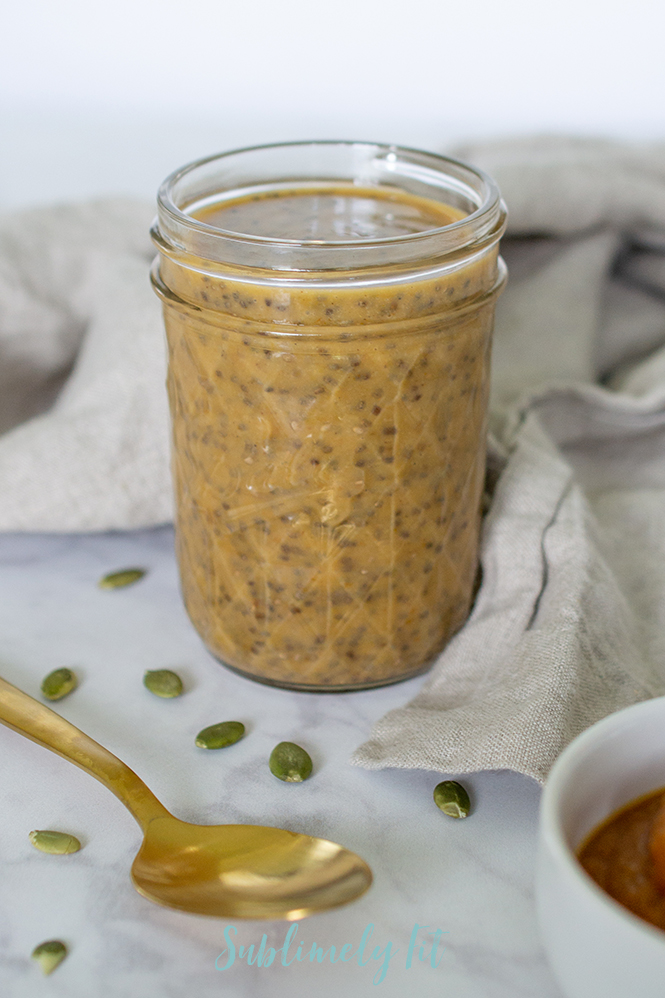 The nice thing about this recipe is that it's pretty easy to adjust how sweet the pumpkin chia pudding is. You can always omit the maple syrup if you don't like things too sweet. Just be sure you read the label of the protein powder you use—many protein powders actually contain sweeteners. So, if you don't like things very sweet, try to find an unsweetened protein powder.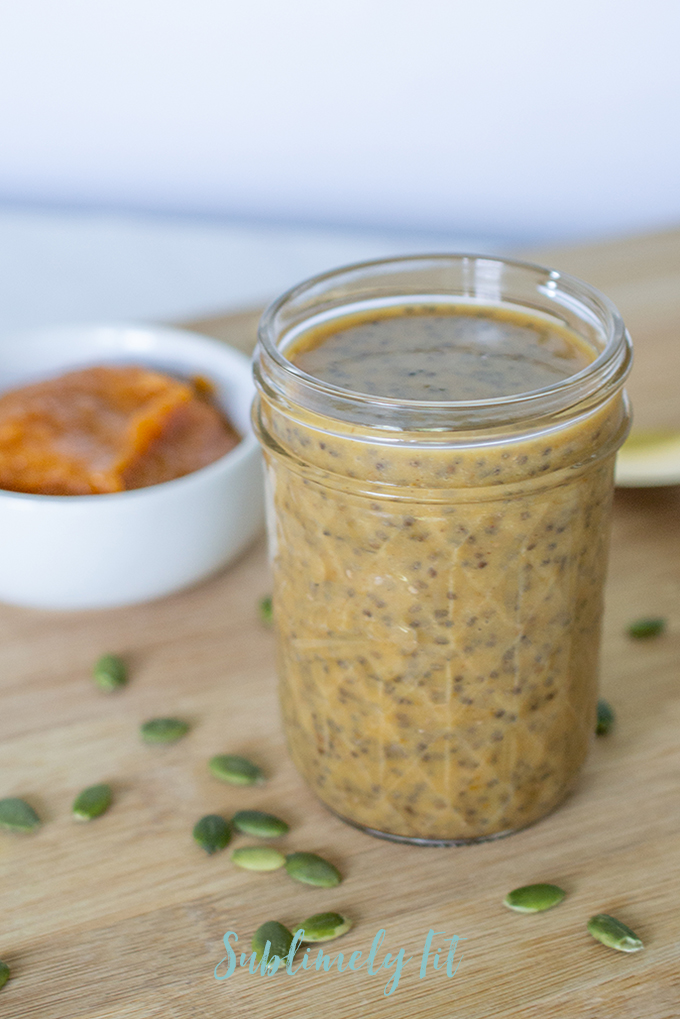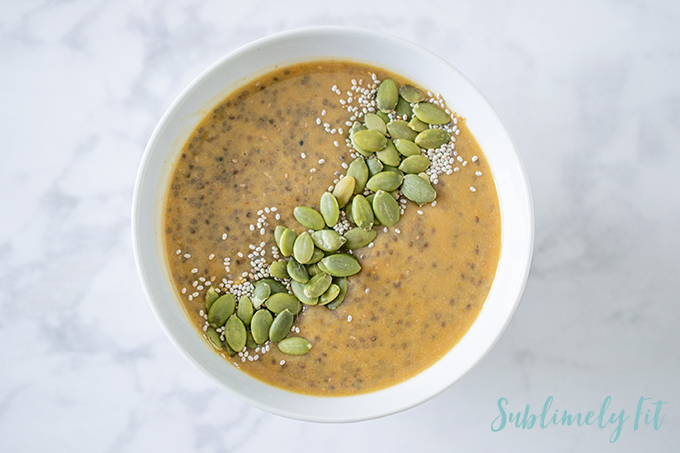 Pumpkin Chia Pudding
Cook Time
1
hour
50
minutes
Ingredients
1/4

c

chia seeds

1

c

almond milk

1

scoop

vanilla protein powder

1/2

c

pumpkin puree

1/4

tsp

pumpkin pie spice

1

tsp

vanilla

1

tbsp

maple syrup
Instructions
Combine all ingredients together until well blended, either stirring or shaking them in a closed container.

Let the chia pudding sit in the refrigerator for a minimum of 1-2 hours, ideally overnight.

Optional: top with additional chia seeds and/or pumpkin seeds before enjoying.