When it comes to quick snacks, grabbing something pre-packaged can often leave you eating a ton of added sugar and very few nutrients. That's why it can be a great idea to take a few minutes every week to create your own energy-packed snacks to grab when you're too busy to fix something in the moment. That's where my Pumpkin Spice Energy Bites come in!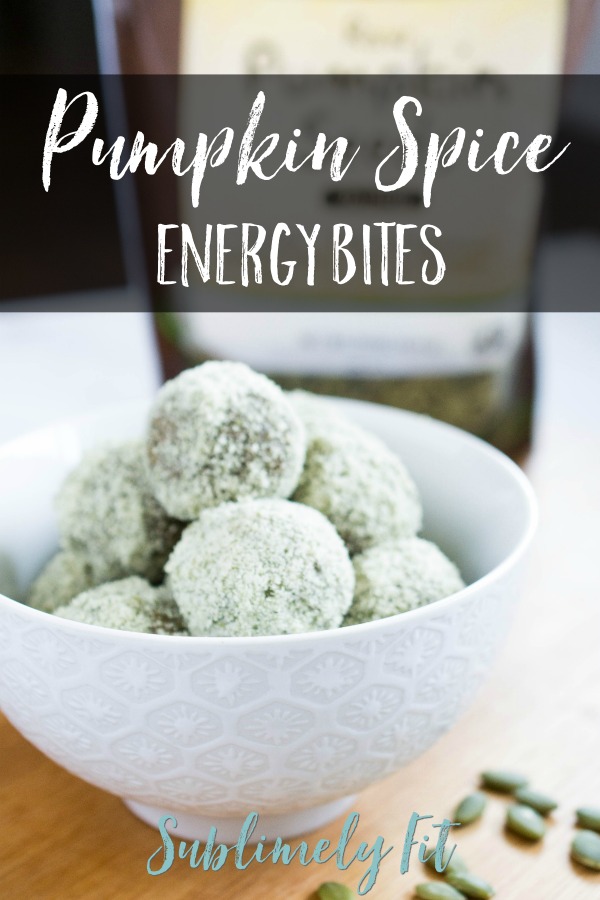 The amazing folks at NOW Foods were kind enough to give me some of their raw pumpkin seeds to play around with in the kitchen. Since it's just about time for fall (and pumpkin spice everything!), I decided to make some pumpkin spice energy bites made with real pumpkin seeds.
FREE Hip Openers for Runners Guide
Sweet relief for your tight, sore hips!
Get the best hip-opening yoga poses sent straight to your inbox.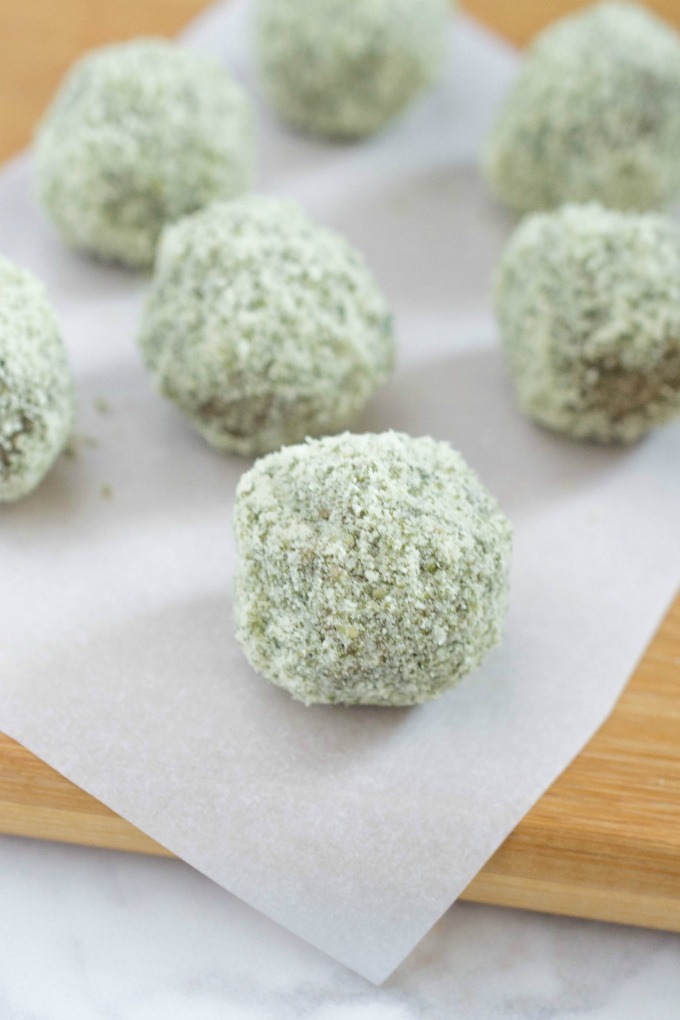 For the longest time, pumpkin seeds were only on my radar right at Halloween, since we always had them left over after carving pumpkins. But, I've come to realize that they're really little nutrient powerhouses that we should be eating year-round.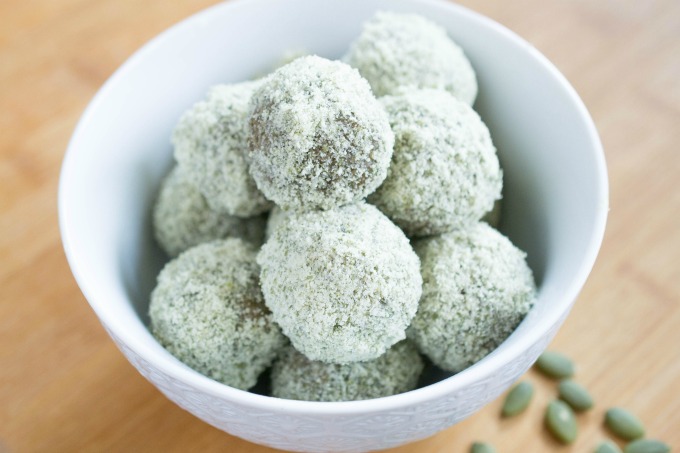 Pumpkin seeds are loaded with micronutrients like magnesium, manganese, iron, and zinc. Unless you eat lots of fruits and veggies on a regular basis, your diet is probably lacking these important minerals. So, adding pumpkin seeds to your snack routine can be a great way to make sure your body is getting several of the vitamins and minerals it needs.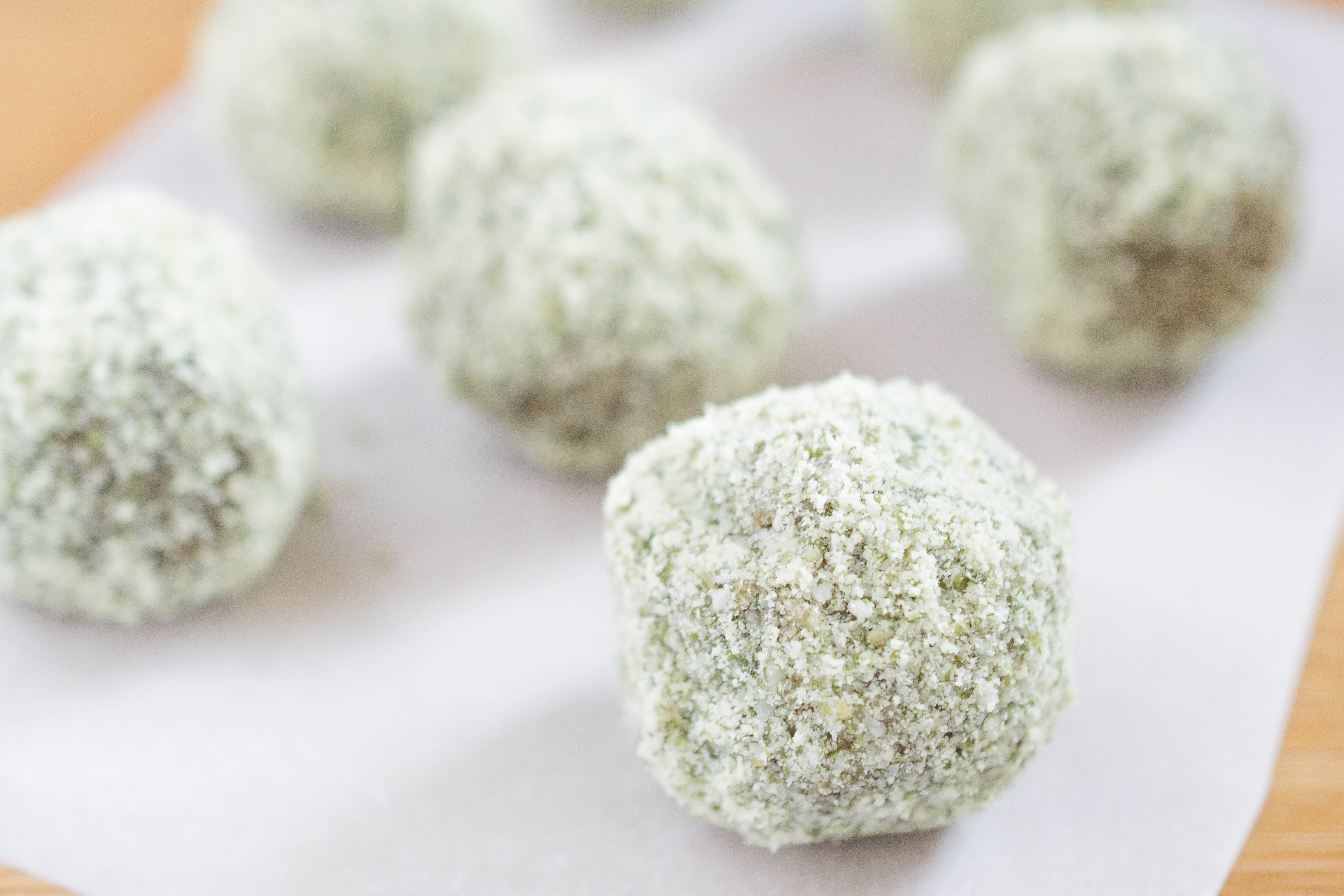 You can also get omega-6 healthy fats from pumpkin seeds, as well as a decent amount of protein (7 g per ounce of seeds). And, pumpkin seeds are full of fiber, which not only helps you feel fuller longer, but it also helps support digestive health, too.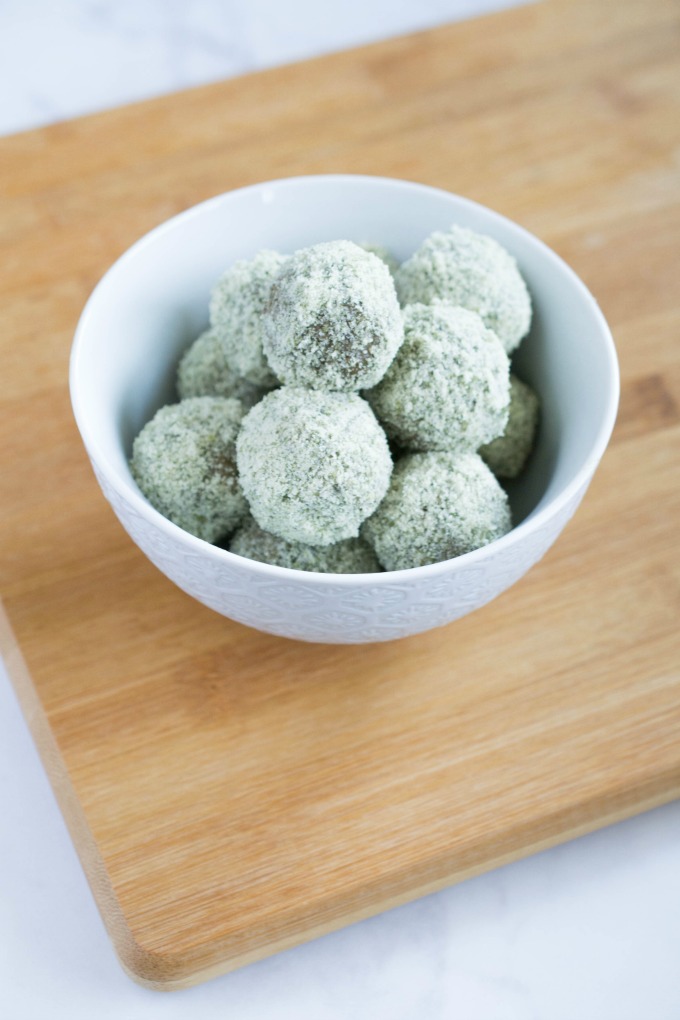 In addition to pumpkin seeds, this recipe also features added protein from protein powder and fiber-rich dates, too. These little balls are pretty calorie-dense, so don't eat a ton of them in one sitting. But, they are a great way to refuel after a hard workout, or to give you a boost before you head out on a run or go to the gym.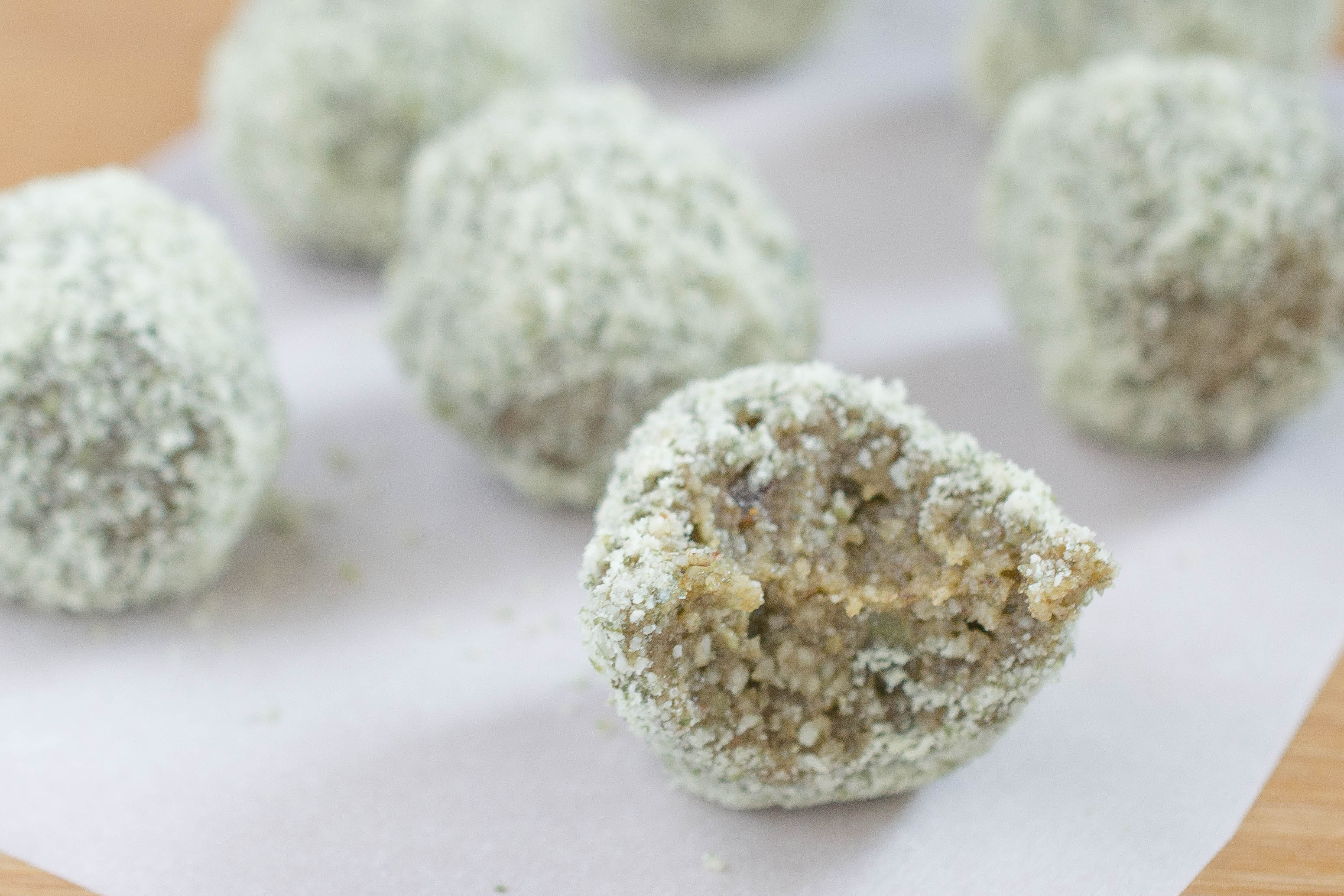 Have food restrictions? Paleo followers can make this recipe paleo by using egg white protein powder. Vegans can use plant-based protein powder and use agave nectar to sweeten instead of honey. And, these Pumpkin Spice Energy Bites are naturally gluten-free.
Here's the recipe:
Pumpkin Spice Energy Bites
2017-09-04 12:37:20
Ingredients
1 3/4 c pumpkin seeds, divided
1 c pitted dates, coarsely chopped
1 scoop protein powder
2 tbsp honey
3 tbsp warm water
2 tsp pumpkin pie spice
Pinch of salt
Instructions
Place 1/2 c pumpkin seeds in food processor and pulse until ground into a fine powder. Set aside.
Place remaining 1 1/4 c pumpkin seeds and the remainder of the ingredients in the food processor. Pulse until ingredients are well combined.
Spread ground pumpkin seeds out on a plate. Take a small dollop of the mixture and roll into a ball about 1 inch in diameter. Coat in ground pumpkin seeds.
Continue making bites until all of the mixture has been used.
Store uneaten bites in the refrigerator.
Sublimely Fit https://sublimelyfit.com/