With my busy life, I need a breakfast that's quick, healthy, and that will keep me going for a long time. That's why I'm a huge fan of overnight oats. It takes me just a few minutes to mix together all of the ingredients before bed, and it's ready when I wake up. Raspberries are my favorite fruit, so I decided to combine them with creamy coconut milk to make these raspberries and cream overnight oats.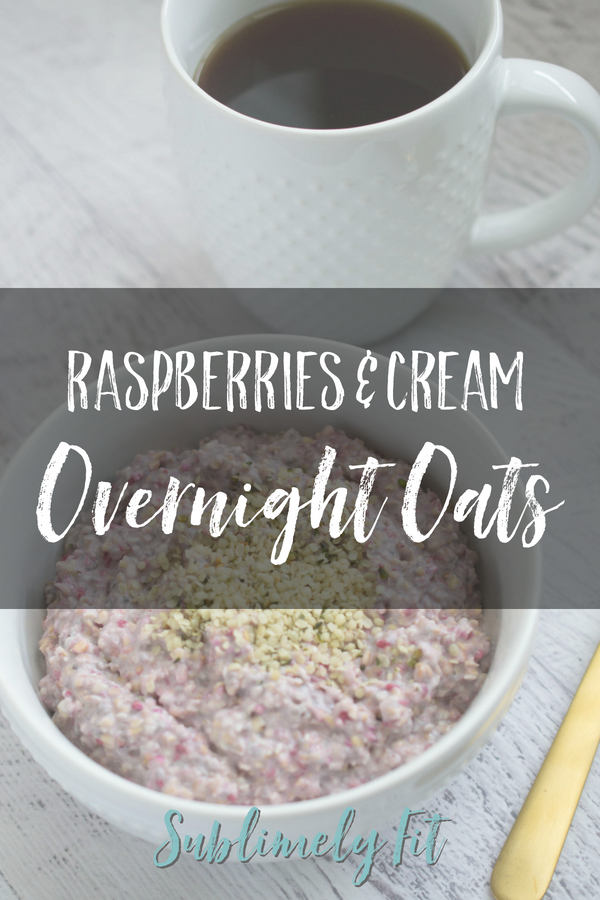 This yummy overnight oats recipe is vegan if you choose a vegan protein powder source like I did. (Choose your protein powder carefully and it can be free of added sugar, too.) And, it's gluten-free, too, if you make sure the oats you use don't have gluten. Just check the packaging on your oats.
FREE Hip Openers for Runners Guide
Sweet relief for your tight, sore hips!
Get the best hip-opening yoga poses sent straight to your inbox.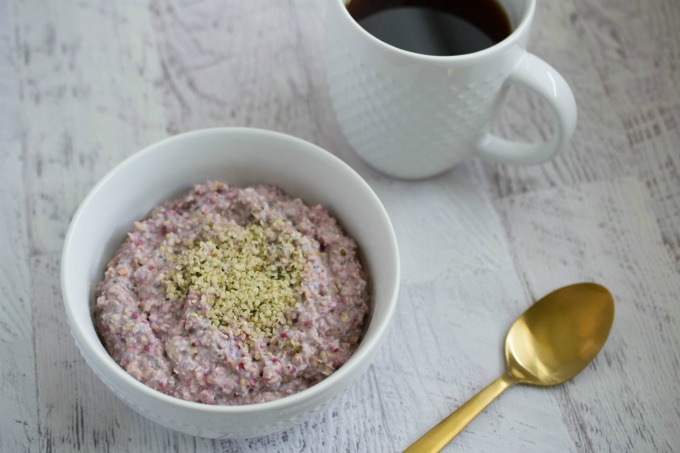 These overnight oats are also loaded with healthy fats. Chia seeds and hemp hearts add lots of Omega-3s to help keep your heart, brain, and your entire body healthy. Plus, those healthy fats will help keep you full, too.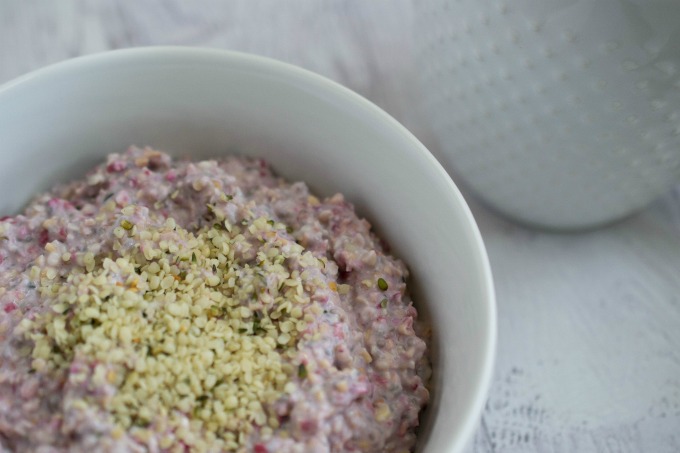 If raspberries aren't your thing, you could easily swap them out for any other fruit. Just dice the fruit into small cubes and swap that fruit for raspberries in the recipe.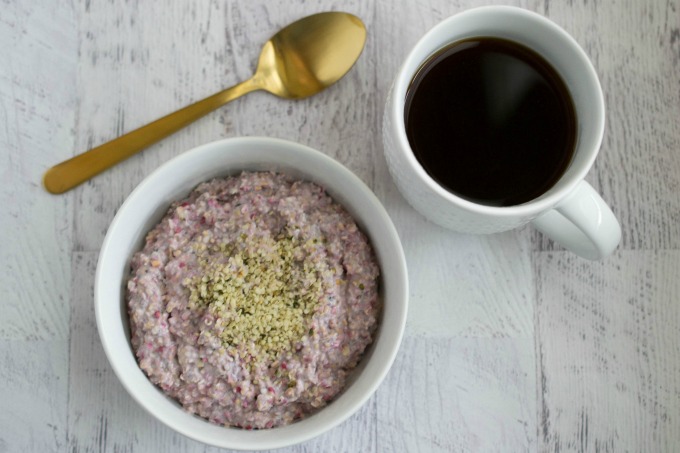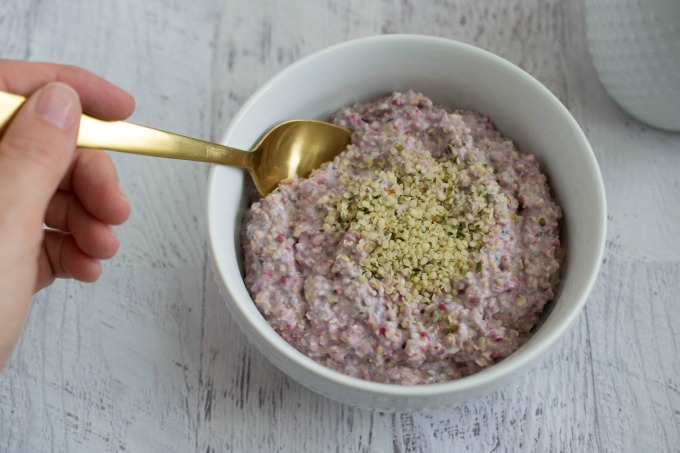 Here's the recipe:
Raspberries and Cream Overnight Oats
2017-04-18 07:34:11
Serves 3
Ingredients
1 c steel-cut oats
1 1/4 c coconut milk
1 c fresh or frozen raspberries
1 serving vanilla or berry protein powder
2 tbsp chia seeds
2 tbsp hemp hearts
Instructions
Mix together all of the ingredients.
Place in a container and leave in the refrigerator overnight.
Top with additional hemp hearts if desired.
Notes
Optional: use Stevia to make the oats sweeter.
Sublimely Fit http://sublimelyfit.com/