Disclosure: I received a free bottle of Kohana Cold Brew Coffee Concentrate to use to create a recipe for their recipe contest.
I'm a big coffee lover. I love coffee so much, in fact, that I regularly guzzle three or even four cups of decaf a day because I enjoy the flavor. But, I don't use coffee in recipes very often, or at all. So, when I heard about the recipe contest that Kohana Coffee was hosting, I was excited to get to play around with their cold brew coffee concentrate. That's how this Raspberry Mocha Protein Smoothie was born.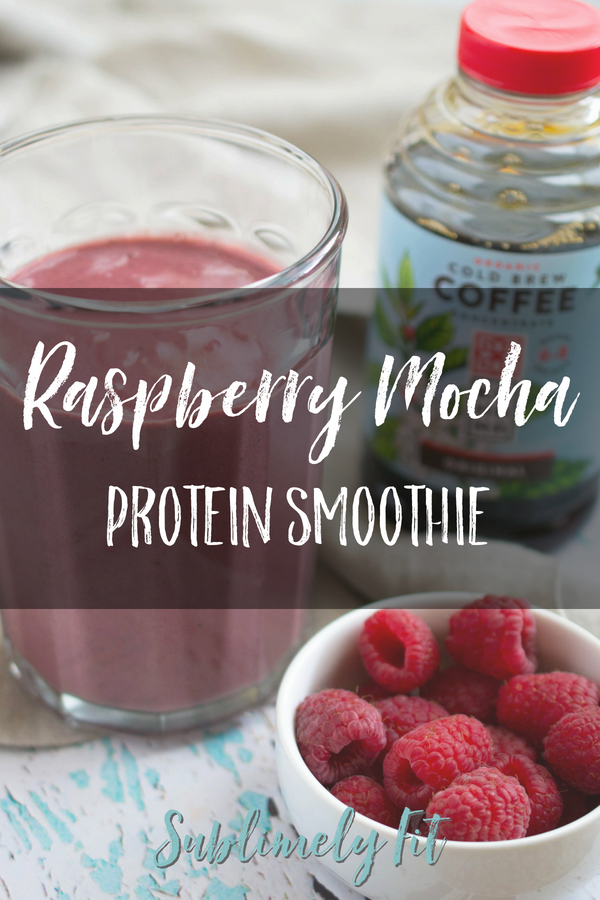 FREE Hip Openers for Runners Guide
Sweet relief for your tight, sore hips!
Get the best hip-opening yoga poses sent straight to your inbox.
As the mom of an infant, I need recipes that are quick and easy. If I can eat it one-handed, that's a huge bonus. Naturally, I wanted to figure out a way to incorporate coffee into a smoothie. Who doesn't love a way to stay caffeinated, get in some protein, and get in lots of antioxidants and vitamins, too?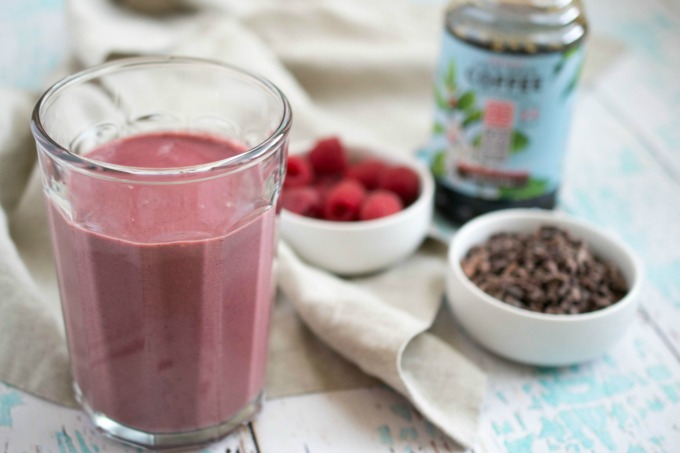 This is a really healthy smoothie. Raspberries are full of fiber and antioxidants, plus they're my absolute favorite fruit. I threw in some cacao nibs, too, for even more antioxidants. (Coffee has antioxidants, too—this smoothie really is an antioxidant powerhouse!)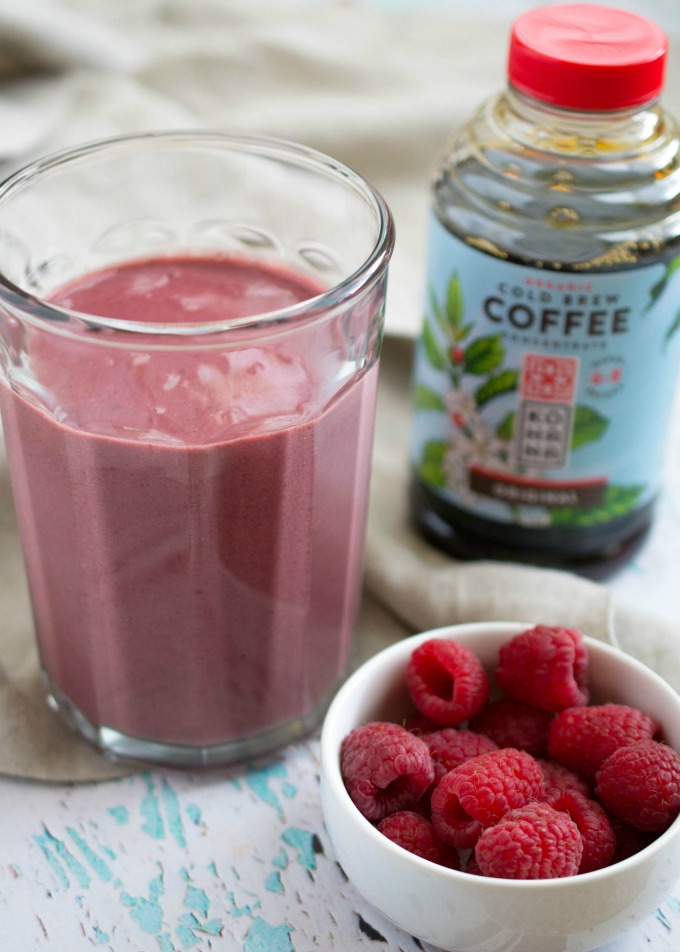 Watching your sugar intake? If you choose your protein powder carefully (I used Vega in mine), you can make a smoothie without any added sugar. I will say that this smoothie isn't very sweet naturally, so you may want to add in a few drops of liquid stevia or a packet of stevia crystals.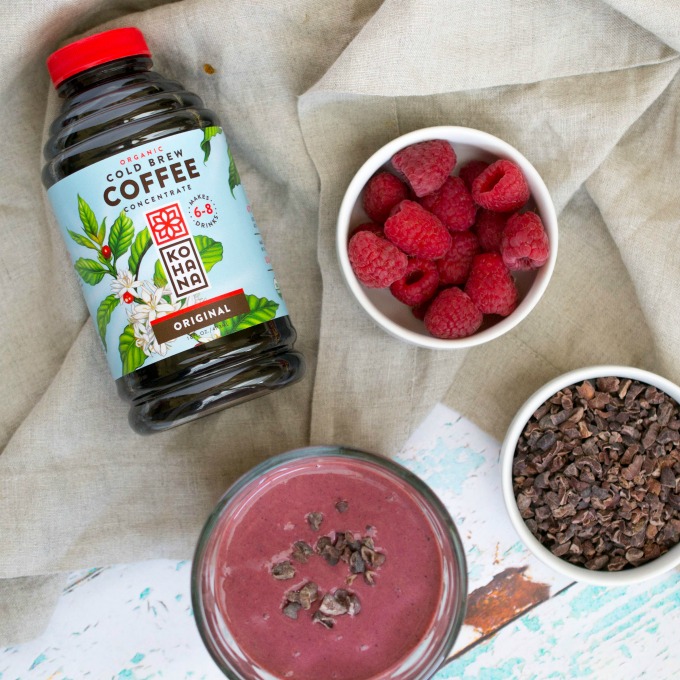 Here's the recipe:
Raspberry Mocha Protein Smoothie
2017-04-03 06:15:44
Ingredients
1 1/2 c frozen raspberries
1/3 c Kohana Cold Brew Coffee Concentrate
2/3 c almond milk
1 T cacao nibs
1 scoop chocolate protein powder
Stevia to taste
Instructions
Blend all ingredients together until smooth.
Sublimely Fit https://sublimelyfit.com/