Disclosure: I was compensated for this review, but all opinions are honest and my own. Thanks for taking the time to read this sponsored post. Having sponsored posts means I can spend more time creating great, free content for you, my readers. Thanks for understanding!
You may remember that I first wrote about Zarbee's vitamin drink mixes a couple weeks ago. #Zarbees is a great, all-natural way to get in vitamins when you don't have the time to eat as healthy when you'd like to. A lot of us aim to get in all of our servings of fruits and veggies, but when we aren't able to, a product like Zarbee's is a great alternative.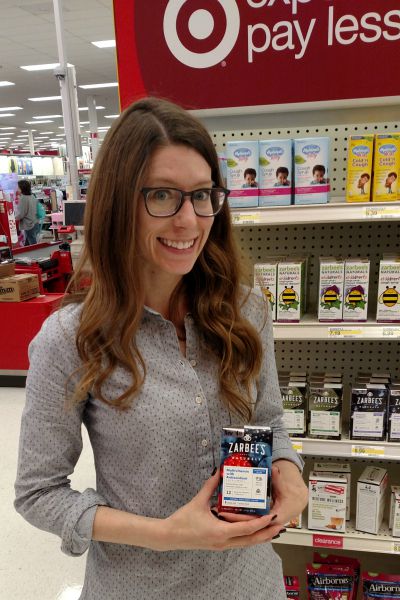 FREE Hip Openers for Runners Guide
Sweet relief for your tight, sore hips!
Get the best hip-opening yoga poses sent straight to your inbox.
Zarbee's mixes are currently available at Target with at $4 off coupon through the end of September. The mixes are included in Target's #MadeToMatter campaign, which features all-natural products in their stores. I headed to Target yesterday to pick up some more of my favorite, the Multivitamin with Antioxidants.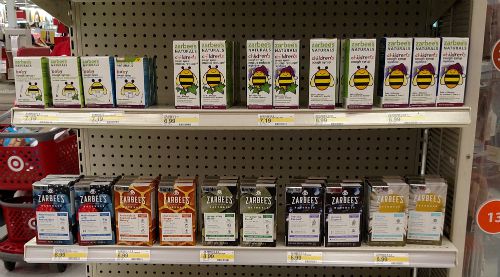 The Target closest to me is a smaller store, but it still had a really great selection of Zarbee's products. I had no problem finding plenty of my favorite flavor. At my store, I found Zarbee's on an end cap near the vitamins and supplements.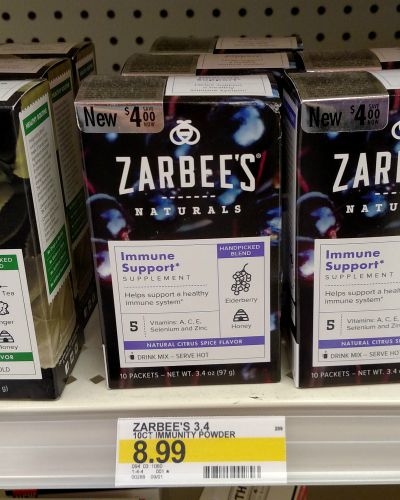 Using the $4 off coupon was really easy. The coupon is a silver sticker on the box that you peel off and present at checkout. Easy peasy! I'm sure I'll be drinking this all fall and winter, so I was glad I could stock up while the coupon's still good.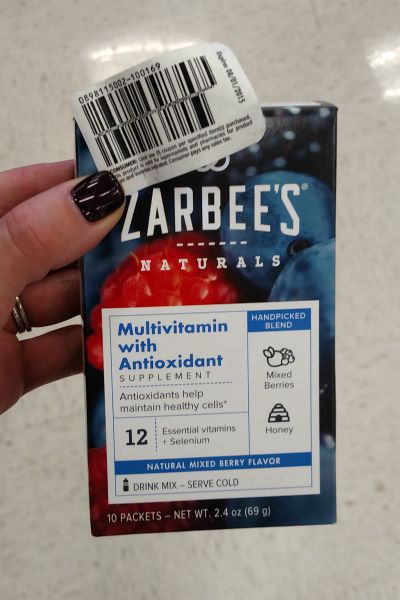 If you're interested in giving Zarbee's vitamin drink mixes a try, definitely head to your Target before the end of September to take advantage of the coupon and #DrinkForYourself!