Many runners who train for races will train for a few peak races a year, with short breaks between training cycles. With all of that training, many runners, myself included get a little burnt out on running. It's a great idea to take a couple weeks off from running a year to recharge mentally and physically. For many of us, myself definitely included, that short break during our running off season is exactly what we need to keep things fresh.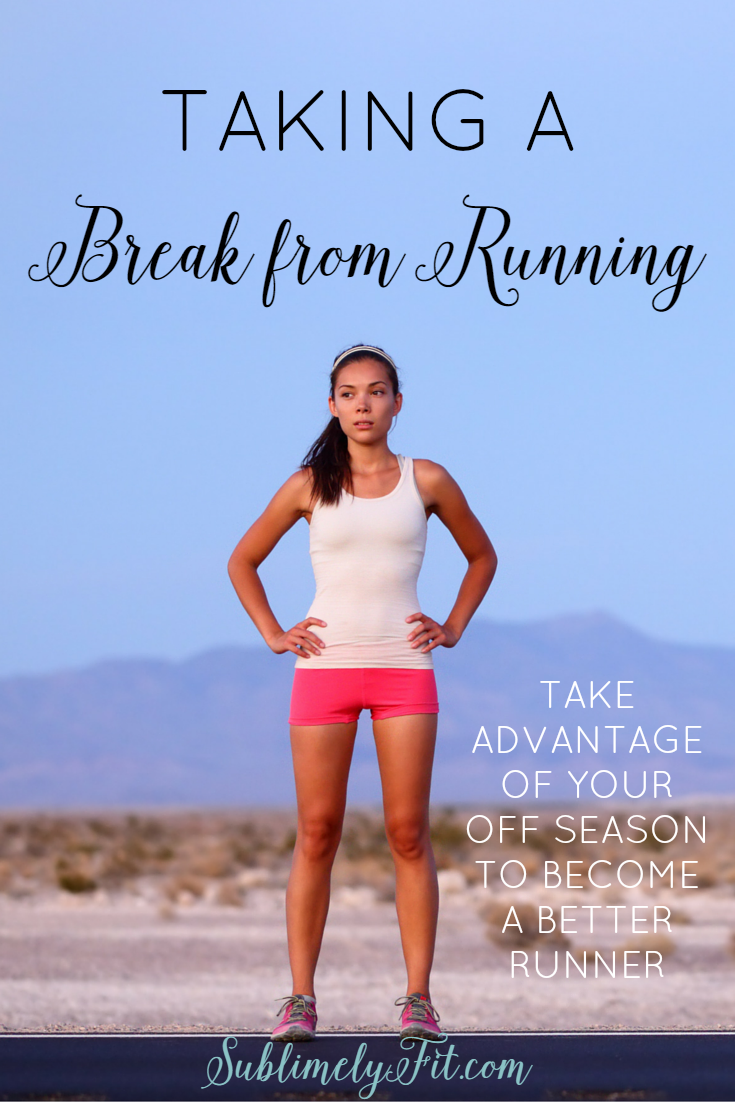 Taking a short break from running can also allow you to focus on a form of cross-training that you'd like to delve into a little more, but normally wouldn't have time or energy for because you're training for a race. In the past I've stepped back from higher mileage to participate in month-long yoga challenges, which have been huge game changers for me mentally. This year I'm taking two weeks off of running to focus heavily on taking barre classes so I can take my 100th class before heading home for Thanksgiving. For me, it's a little like being an injured runner: when you purposely take time off when you don't allow yourself to run, it makes you want to run more. That way, I know I'm really ready to go when I get back to training.
FREE Hip Openers for Runners Guide
Sweet relief for your tight, sore hips!
Get the best hip-opening yoga poses sent straight to your inbox.
For those of us who genuinely enjoy our cross training activities, taking a short break from running can allow us to explore those activities more in-depth while still maintaining strength and fitness. Doing the same thing over and over again can get a little boring. Taking the time to focus on another sport or activity during your running off season can help break the monotony of training for multiple races in a row. And, spending extra time participating in fitness activities that help you build strength, especially in your core and in the stabilizer muscles in your hips and legs. That strength will help you be a better, more injury-resistant runner when you get back to training.
Do you take scheduled breaks from running?
What do you do during your running off season?