Many of us who blog work full-time jobs, or in the case of fitness bloggers, multiple part-time jobs if you teach fitness classes or are a personal trainer. I've been blogging for over three years now and blogging seriously for just over a year, juggling my ambitions for my blog with other jobs. Through trial and error I've found some systems that help me manage and grow my blog and brand on a part-time schedule. Today's post is all about what's worked well for me, and what I've found to be particularly helpful.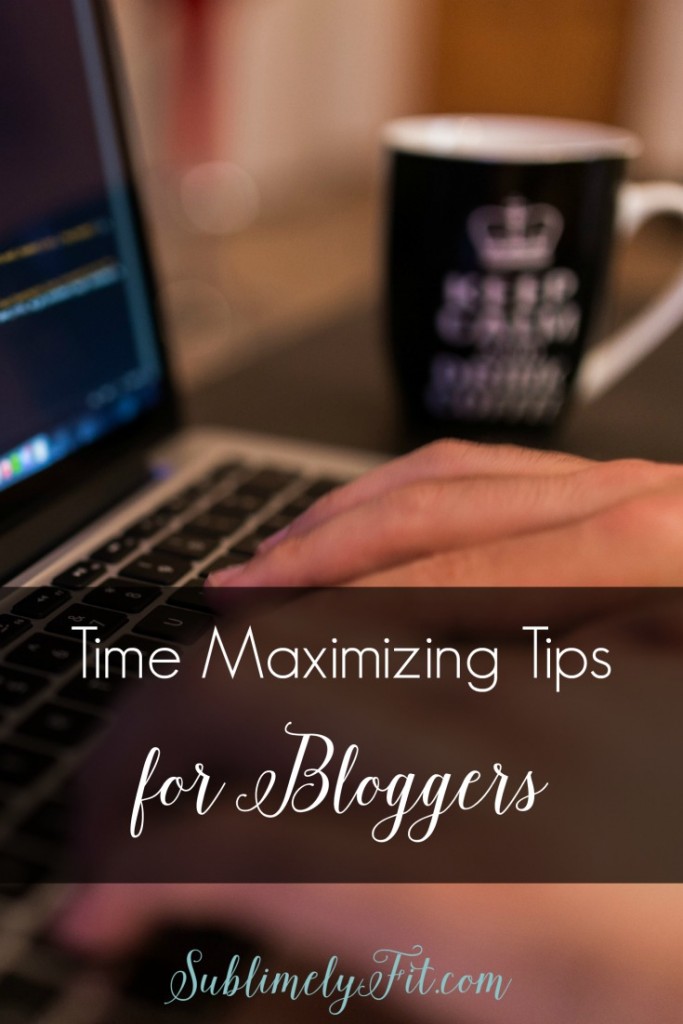 Write a content calendar. Having a planned content calendar has probably been the biggest help to my blog. When I sit down to write my blog posts, I don't have to think about what I need to write about because I've written down my topic already. Decision fatigue is real. Sometimes you spend more time waffling between choices than you do actually accomplishing what you're trying to decide on. I used to waste hours trying to figure out what to write my next blog post about, hours that I could have spent creating awesome content for my readers.
FREE Hip Openers for Runners Guide
Sweet relief for your tight, sore hips!
Get the best hip-opening yoga poses sent straight to your inbox.
I take time each month to research keywords for SEO and write out my blog post calendar. (I like to research popular searches—I want to help people with my blog, so I like to know what topics people need help with.) Sometimes a good topic will come to mind and I'll replace the post I had planned, which then gets added to a list of topics to be added to the next month's calendar. I'm currently about a month and a half ahead, but I intend to plan further and further out as I get more practice with planning.
The same is true for social media. I took an Instagram Course from Amanda Tress a few months ago (which I'd highly recommend taking if you haven't already), and one of the biggest takeaways I got from the course is the need to plan my social media content like I do my blog content, so I don't waste time wondering what I should post about. Again, there's room for spontaneity—I can add in posts whenever I like—but I save so much time because I don't have to think about what I need to post about.
Schedule social media posts. Speaking of social media, it's so helpful to schedule posts ahead of time so you don't have to worry about the actual process of posting at a certain time. You can schedule posts on Facebook pages directly through Facebook. For Instagram you can use programs like Latergramme that will pop up on your phone and copy your description into the clipboard to paste into Instagram. And, there are programs like Buffer that will allow you to queue up posts for multiple social media platforms.
Listen to podcasts and audiobooks. Professional development is so incredibly important. You'll get wonderful ideas from learning from pros who have been where you've been. For a few months now I've been listening to blogging and entrepreneurial podcasts in my car (look forward to hearing about my favorites in a future post) and it's been so helpful. Normally driving around seems like wasted time, but now even if I'm stuck in traffic, I can be learning and developing the mental skills I need to grow my blog and business.
Bloggers: how do you maximize your time?