I can't believe it's already time for my first Motivation Monday post of 2016! The weekend went by so fast. I know a lot of people are starting their New Year's goals and resolutions in earnest today, so if you're one of those people, best of luck to you! The new year is a great time to start fresh. I've recently blogged about visualizing your ideal life to help you define your goals, as well as tips for setting and keeping goals. Today I want to share some tips for what many of us are doing today: turning goals into action.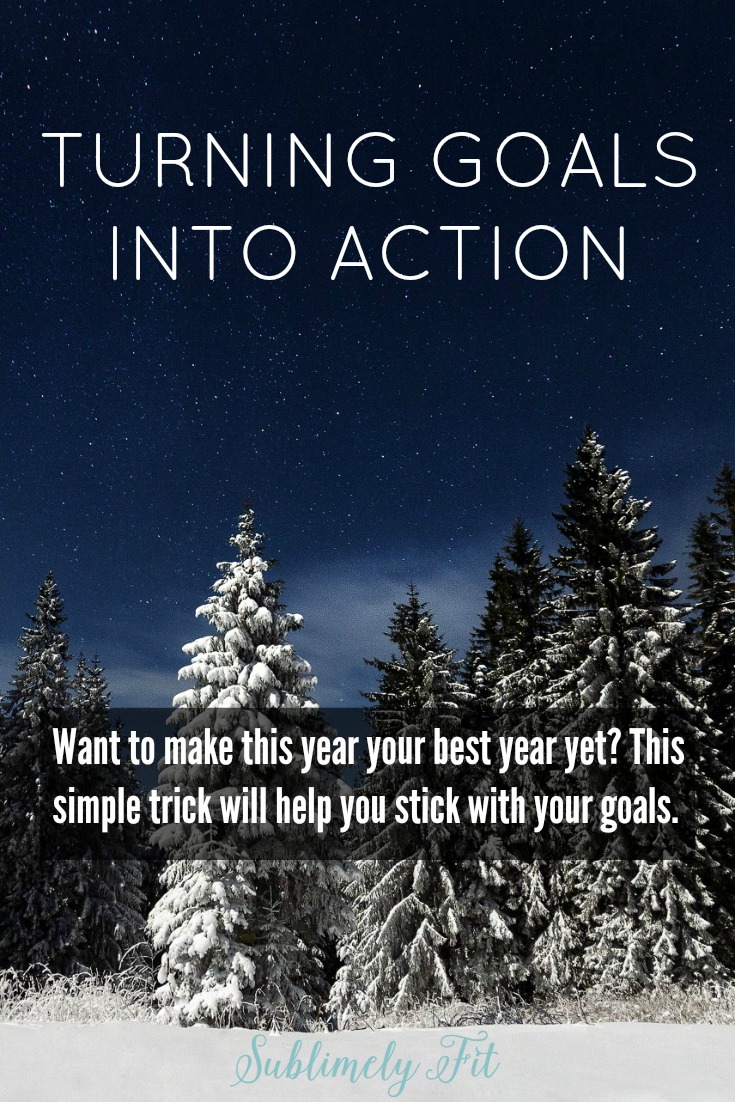 You can set all the goals you like, but if you never act on them, they're pretty much useless. So, if you haven't already, take a look at your big goals, and take the time to break them down into actionable steps. I personally set a few goals that I have for the year to help me visualize the path I'd like to take, but then I make smaller monthly goals that will help me get there. Huge goals can be too overwhelming, but separating the big ones into little mini goals can really help you stay on track.
FREE Hip Openers for Runners Guide
Sweet relief for your tight, sore hips!
Get the best hip-opening yoga poses sent straight to your inbox.
Here's an example: say your New Year's resolution is to get in shape. You start with a goal of making it to the gym three times a week. For the month of January, put the times when you'll be heading to the gym in your calendar. Maybe you even write down the workouts you'll do (elliptical on Tuesday, stationary bike on Thursday, etc.). Treat those gym sessions like doctor's appointments, or meetings with your boss. Do not allow yourself the option of skipping them. The key is to write down the action steps for your goals, then to set aside time to work on those action steps, and to stay with that schedule.
January is truly the most important month when it comes to sticking with a New Year's resolution. They say it takes 30 days to form a habit, so if you can make it through January, you're more likely to stick with your goal. And, often focusing on each month, or even a week or a day, is much less daunting than thinking about how you'll stick with your goal for an entire year. Concentrating on small, concrete steps that you can take to creating the life you want will help get you to where you want to be, one day at a time.
Stock photo by Paul Itkin for Unsplash
Did you set any New Year's resolutions?
Do you put your goal action steps in your calendar?
My calendar is full of them!