If you've ever taken a class at a yoga studio or thumbed through Yoga Journal, you've probably heard doing yoga referred to as a "yoga practice." But why do teachers and yogis go through the trouble of making a distinction between doing the asanas (poses) and practicing them? It can be a big mental distinction, and knowing the difference just might change your yoga practice.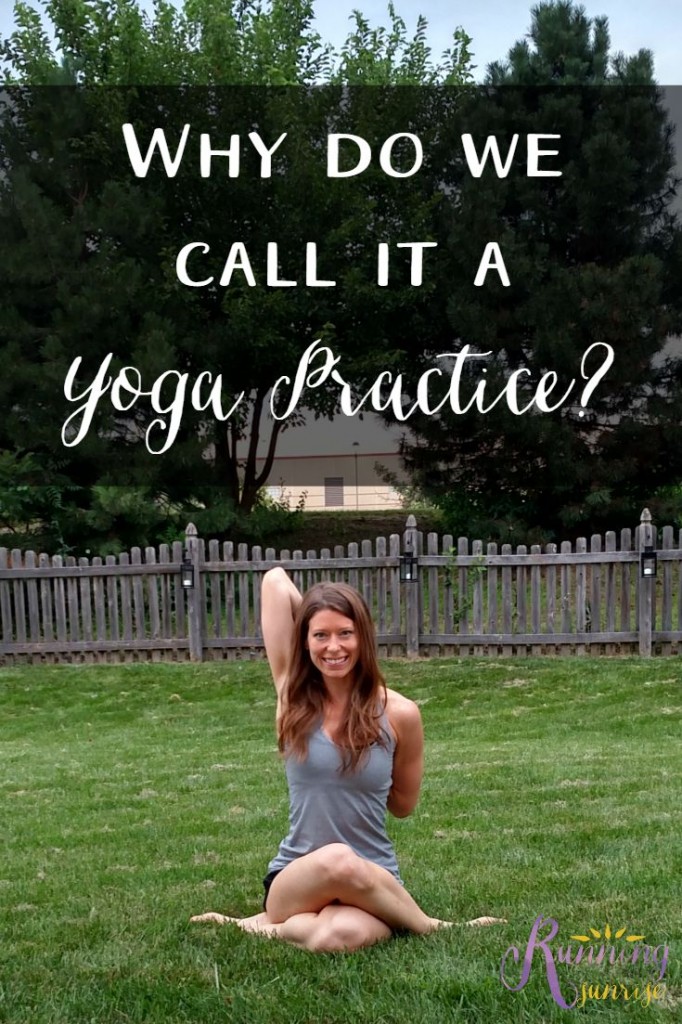 When we say we're practicing something, it implies that we're on a journey to get better at whatever it is we're practicing. That emphasis on the journey is a very important distinction, especially when it comes to practicing asana. The yoga poses are just one of eight limbs of yoga, so that distinction can help remind us that yoga is a process. It's not about rushing to get to a pose that our ego tells us we want to do, it's about taking the time to learn more about ourselves and our bodies as we work to get to that pose.
Even though we may be trying to find good alignment in a pose and quiet our minds as we do it, our pose may (and likely will) look different every day, and that's okay. It's okay to fall out of a balancing pose. It's all part of the yoga journey, the yoga practice. We won't ever really perfect a pose, we'll just get very good at practicing it. One of the best lessons that we can learn from yoga is that each day is different, and knowing that you don't have to work to live up to who you were yesterday can be so liberating.
There's no need to obsess about how we couldn't hold a pose in class today that's normally very easy. Let go of those thoughts. Learning to fall out of a pose is also part of the journey, the practice. Letting go of thinking that we should be at one place on our yoga journey when we're actually at another is so important. Our minds will tell us stories and it's good to learn not to listen. Ultimately, so much of the yoga journey is learning to be present and not to worry about where we feel we "should" be, in our yoga practice and otherwise.
So, the next time you're on your mat, I encourage you to start thinking of that time as your practice. Let go of where you think you should be on your yoga journey and focus on the process. I think you may just appreciate your practice a little more when you let go of the expectations of what it should look like and just enjoy the journey.
Yogis: do you make the distinction of practicing yoga?
How do you help remind yourself to enjoy your journey?