I used to train for marathons. For a while I was running more than 60 miles a week. When I wasn't running I was thinking about running, or actively recovering from my runs by foam rolling or preparing healthy meals or taking yoga classes. I felt like I had to run a lot of miles to call myself a runner. I now run much less than I used to. I generally run a few miles at a time, at least three days a week, but some busy weeks I run less than that. Am I still a runner?
I haven't been blogging about my running lately, and a large part of that is because I don't feel like I run enough to blog about anything. I'll share my experiences at the handful of (shorter) races that I run, but there's that little voice in the back of my head that says, "You don't run enough to blog about running. You should at least be fast or run far to for anyone to care about what you do." There may even be some truth in those thoughts. But, that doesn't mean that I'm not a runner.
What if you fall in love with another sport and running is no longer your primary sport? Are you still a runner? If you only run twice a week, or even once, do you have to turn in your runner card? Are you forced to remove your running stickers from your car?
FREE Hip Openers for Runners Guide
Sweet relief for your tight, sore hips!
Get the best hip-opening yoga poses sent straight to your inbox.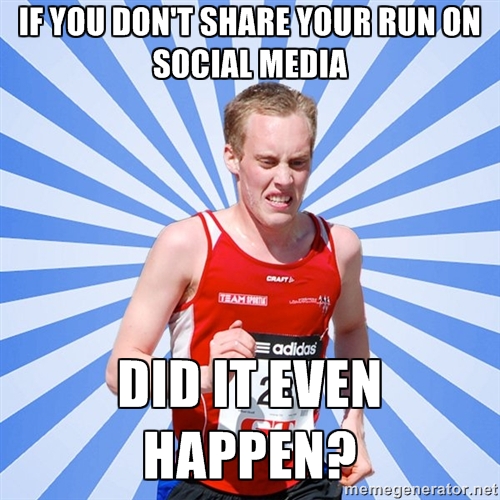 Even better, what if you decide to unplug with your runs and don't run with a Garmin or post about them on social media. Did your runs even happen? If you don't blog about it, can you record the mileage in your log? Can you still be a runner if you're not sharing every mile with someone?
Here's the answer: if you run, you're a runner. Don't let anyone else's notion of what a runner should be shape how you feel about your running. When you start to run for other people, you miss out on some of the joy of running.
What do you think makes you a runner?