If you've been reading about running, chances are you've heard about recovery runs, but you may not know exactly what a recovery run or why you might need to include one in your training. Many experienced long distance runners add recovery runs to their training schedule in order to maximize their ability to gain fitness from their other workouts. But what exactly is a recovery run? This post is all about the recovery run and why you should consider adding one to your weekly runs.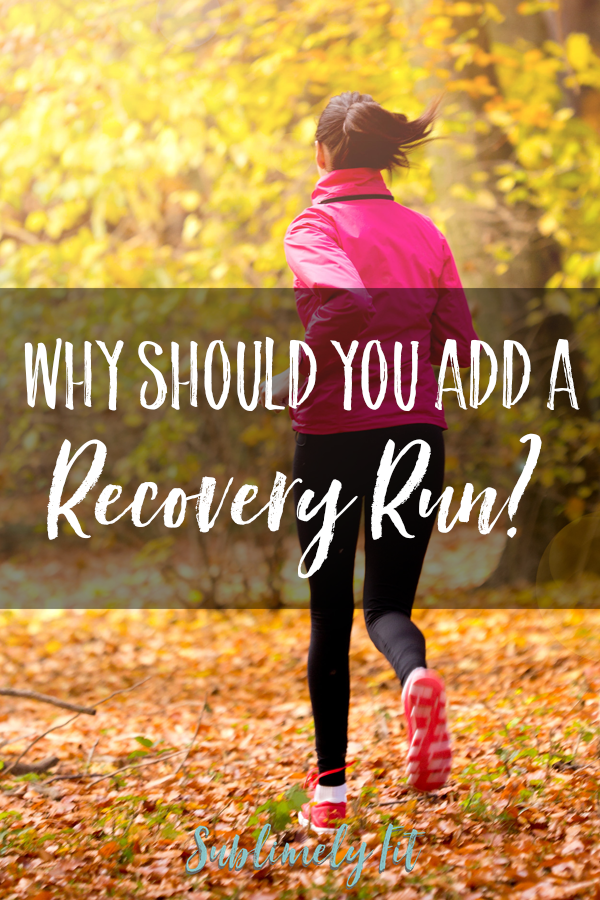 First things first…
FREE Hip Openers for Runners Guide
Sweet relief for your tight, sore hips!
Get the best hip-opening yoga poses sent straight to your inbox.
What is a Recovery Run?
When most people start running, they run (or should run, anyway) at an easy, conversational pace. But when they start itching to run further, faster, or both, they'll add in harder workouts. Too much hard running almost inevitably leads to injury, which is why these runners need to add in some very easy running to balance things out.
Most training plans are built upon the hard-easy principle. Hard workouts like speedwork, tempo runs, even long runs, should be alternated with easy running. If you're doing a good amount of your mileage as hard workouts, your easy workouts should be done at an even easier pace so that your body can recover from your hard efforts.
Why Add a Recovery Run?
Recovery runs benefit you by getting blood flowing through your muscles, helping to flush out wastes and provide fresh oxygen and nutrients to your muscle cells (source). Hard runs damage your muscle cells, breaking some of them down and causing excess lactic acid production in others. During a recovery run, more blood is drawn to the running muscles than when you're inactive, which helps the body refresh and repair the muscle.
How Do I Do a Recovery Run?
Recovery runs are run at a very slow pace, even more slowly than your long run, or about 2 minutes/mile slower than your half marathon pace. The pace should be kept very easy and the duration should be relatively short—just a few miles. If you're training for a half marathon, try keeping your recovery runs to around 3 miles. Marathoners should generally keep their recovery runs to 4-6 miles in length. Remember that the aim of the recovery run is to flush your muscles with fresh blood, not to gain speed or endurance. Easy does it!