Do you choose a word to guide and focus your year? I've been choosing one for the past few years, and I love how it helps me focus my attention and effort on the stuff that matters.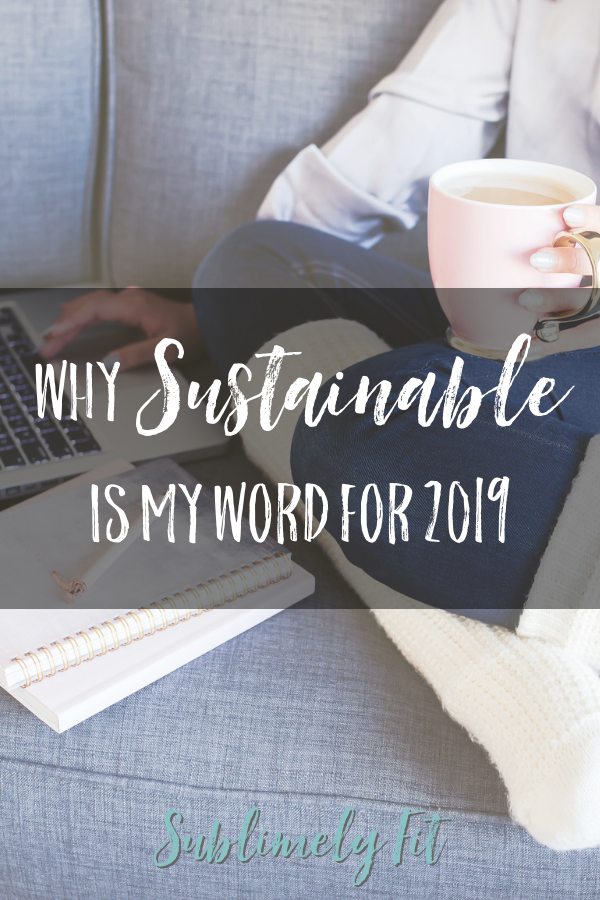 My word for 2019 is "sustainable." I do make an effort to make choices and do things that are environmentally sustainable, but this year, sustainable means much more to me than that.
This year, sustainable means that I'm only choosing to do things I can keep up with over the long term.
I'm over doing anything in my life that I can't do sustainably. I'm over doing the push and pull of overdoing it and then needing to take time off to recover. I'm over nearly having a nervous breakdown because I'm trying to do a million things that I just simply don't have time for.
Ultimately, it comes down to self-care. I'm making my health, mental and physical, a priority. If that means that I can't post on Instagram as often or I have to skip writing a blog post, that's okay. I really burned out at the end of Q3/beginning of Q4 last year from trying to do too much and trying to live up to goals other people wanted me to meet.
Not this year. Everything I do, I'm going to do sustainably. I'm going to find the things that are right FOR ME and I'm going to forget some of the stuff that I'm "supposed" to be doing that aren't bringing me joy.
What's your word for 2019?