I am very, very lucky to be able to stay at home with my baby. One of the nice things about moving from the Chicago suburbs to Oklahoma was the big drop in the cost of living. That, plus some consulting opportunities that came my way, allowed me to work from home when we made the big move. I'm still working from home, but now that Baby B is here, I'm struggling with a lot of guilt from both sides.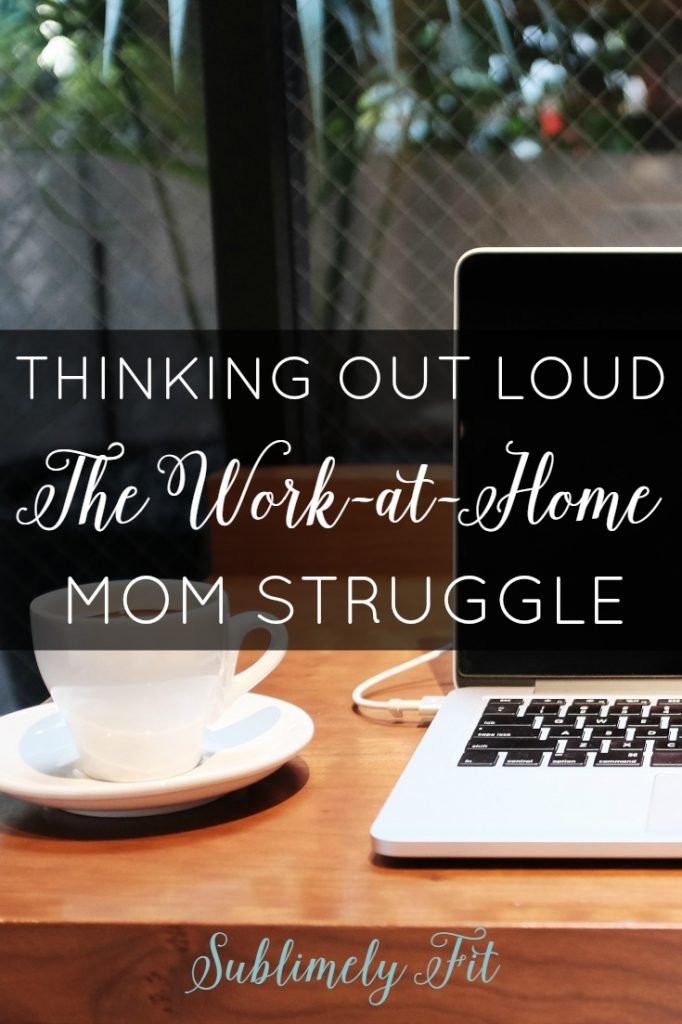 I love my work. I love helping clients build their businesses, whether I'm writing copy or helping them figure out where to go next. I love writing posts for Sublimely Fit and helping readers out. I'm so excited to be launching the Blogger to Author podcast in a few weeks, and I know that is going to be a huge resource for other bloggers. But, all of these things take time. A lot of time, actually.
FREE Hip Openers for Runners Guide
Sweet relief for your tight, sore hips!
Get the best hip-opening yoga poses sent straight to your inbox.
I also really love my baby. She's obviously one of the best things that's ever happened to me. It seems like every day she's learning to do something new. (Yesterday she really nailed down rolling from her tummy to her back.) I live for her little smiles and laughs. Cuddling with her is the best feeling in the world. I'm incredibly lucky to be her mommy.
But, if I'm being honest, I'm really, really struggling to balance the two. I have a lot of guilt when I let her play in her baby gym for a few minutes while I answer a couple of emails or pound out a quick blog post. I feel like I should be giving her all of my attention all of the time if I'm going to be a "good mom." The thing is, I really love my work, too, and I can't get all of my work done during naptime, especially when it seems like her naps are few and far between.
I also really struggle to switch from "work mode" to "baby mode" when she wakes up from a nap. If I'm in a good writing groove, it's tough to walk away from that to take care of a crying baby sometimes. I'm currently reading the book The ONE Thing by Gary Keller and Jay Papasan. In the book, they talk about multitasking being a myth because your brain can only really focus on one thing at a time. I really feel the mental struggle switching between being a mom and being a professional, especially when I have to make that switch really quickly.
My hubby's been great and supportive, and he'll take Baby B for an hour or two at night if I really need to get something done, or if I just need some time to myself. But, I feel a lot of guilt about that, too. I know he wants to relax after a full day of work. I feel like if I was a better mom, I wouldn't need a break.
I know that things will get better as I get the hang of motherhood. I guess my point of this post is to just get my thoughts out there, and to let you know if you're a mom and you're feeling like this, too, you're not alone. I do feel bad talking about the struggles of being a mom because I know so many friends who are struggling to become parents. But, I know that parenting is also extremely hard, and if we pretend that it's all supposed to be roses and rainbows, it makes the struggle feel even worse. And, I'm hoping that I can continue my journey to ditch some of the mommy guilt and remember that it's okay for me to be a person outside of being a mommy.