Having a strong core is so, so important to keep your body healthy. A strong core helps you hold your body in the correct position as you're sitting, walking, or doing other activities, helping you reduce your injury risk. (Runners, your core really does a lot to help you run with proper form.) And, having a weak core can be a contributing factor to lower back problems, bad posture, and other problems (source). Because a strong core is so important, I put together a quick Yoga Core Workout to help you build core strength.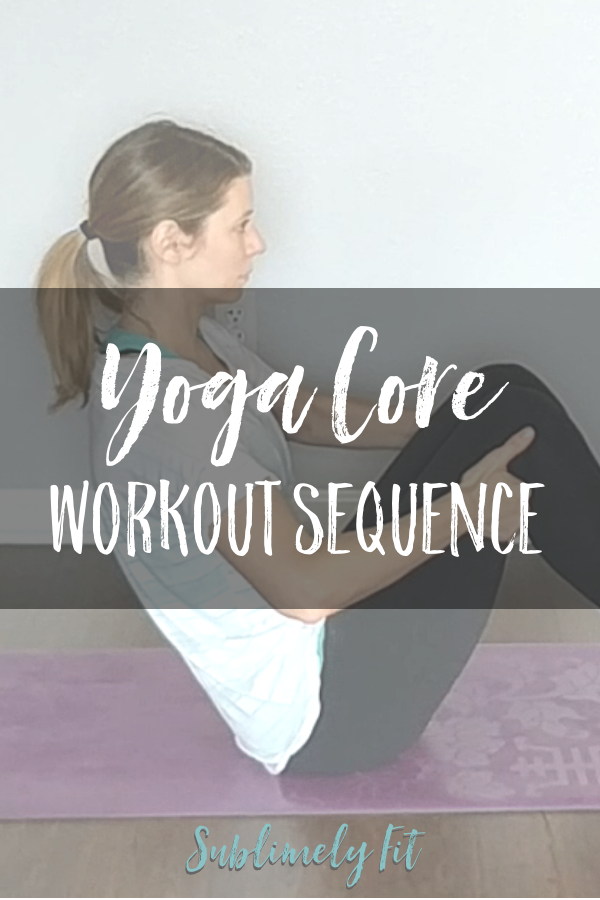 This is an intermediate-sequence, but if you're more of a beginner, you can still follow the video. Just do what you can and understand that you may not be able to do all of the poses without modifying. In fact, no matter what stage you're in, do what you can. Sometimes your body is more tired than other days. Don't be afraid to take a break if that's what your body is telling you it needs. Come to Child's Pose for a few breaths, then start back in with the sequence.
FREE Hip Openers for Runners Guide
Sweet relief for your tight, sore hips!
Get the best hip-opening yoga poses sent straight to your inbox.
Yoga Core Workout Modifications
Speaking of modifications, here are a few modifications that you can do as you're building up your core strength.
First, for any planks, you can always come down on your knees. Work to keep your spine in the same position, keeping your core pulled in. That helps to keep your pelvis in the correct position. When you allow your pelvis to tilt anteriorly (producing what one of my yoga teachers lovingly called the "duck butt"), it puts a lot of pressure on your low back. Many people have hips that naturally sit this way, thanks to tight hip flexors. So, protect your lower back and come down to your knees if you can't hold a safe position in a full plank.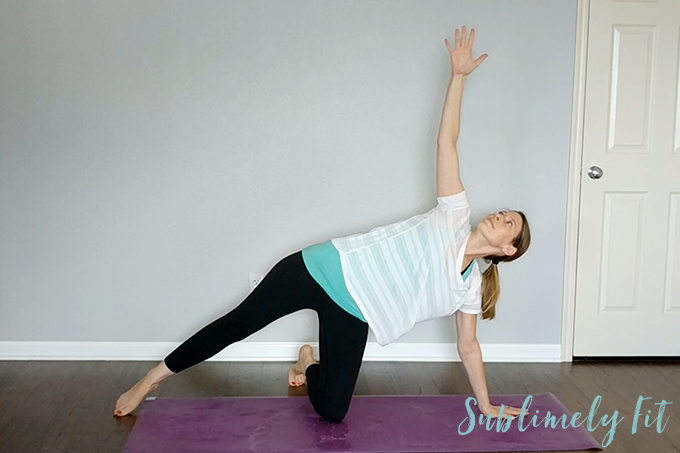 For side plank, simply bring your bottom knee down to the mat. Focus on lifting your hips high to engage your obliques (the muscles on the sides of your core). When you focus on engaging the correct muscles, you can still get a great core workout even when you keep your knee on the ground.
You can also come down to your forearms in planks if you have a bad wrist. (You'll see me take this modification in the video due to an injury to my right wrist.) In a simple plank, you can always come down to forearm plank. Coming down to your forearm is also a good option in side plank, especially because in side plank you're putting a lot of weight on your one wrist.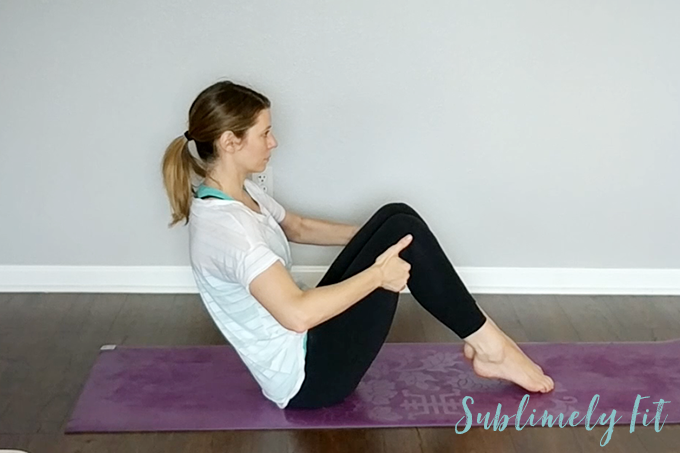 When it comes to boat pose, you can always keep your toes on the ground. Focus on engaging your core, especially your low core. Pull your abs below your navel closer to your spine.
Protect and honor your body by taking any modifications it needs!
Yoga Core Workout Video
Ready to dive in and get your stronger core? Here's the video with my Yoga Core Workout Sequence. Make sure that you get alerted whenever I post a new FREE yoga video! Click here to follow my YouTube channel.