When runners practice yoga, especially at home, they often tend to practice the same yoga poses over and over. Runners love hip openers, so those are almost always in the mix. Add in a Downward Facing Dog to stretch out the calves and maybe a plank or two, and you can call it a day. But, there are hundreds of poses to practice, and several of them are amazing for runners, but runners often forget about them. Here's my list of the top five yoga poses runners should be doing but probably aren't.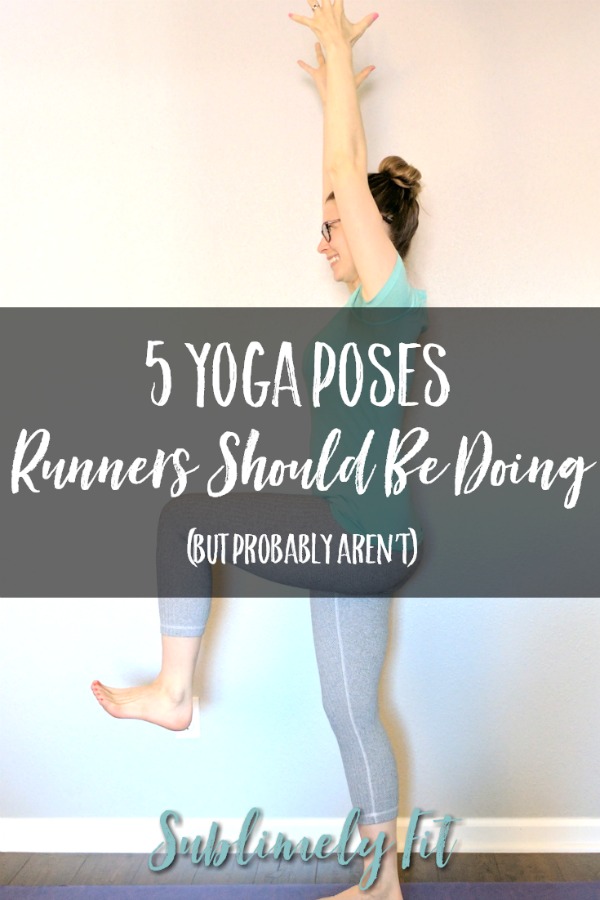 Toe Squat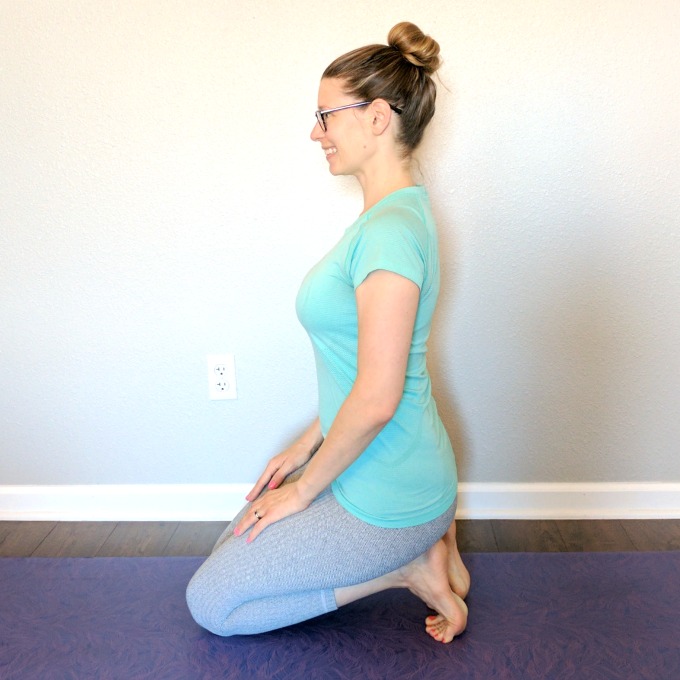 FREE Hip Openers for Runners Guide
Sweet relief for your tight, sore hips!
Get the best hip-opening yoga poses sent straight to your inbox.
If you're friends with other runners, you probably know at least one of them who has been diagnosed with plantar fasciitis. Maybe you've battled with it yourself. There are a few things that can cause plantar fasciitis, but one way to help reduce your risk of getting it is to keep the plantar fascia on the bottom of your feet loose and limber. That's what toe squat helps you do. I recommend runners hold this pose for 5 to 7 breaths (if that's comfortable), shift to Child's Pose as a counter pose for a few breaths, and repeat about 2 or 3 times. Practicing Toe Squat on a regular basis is a great way to take care of your plantar fascia and your feet, too.
Hero Pose (Virasana)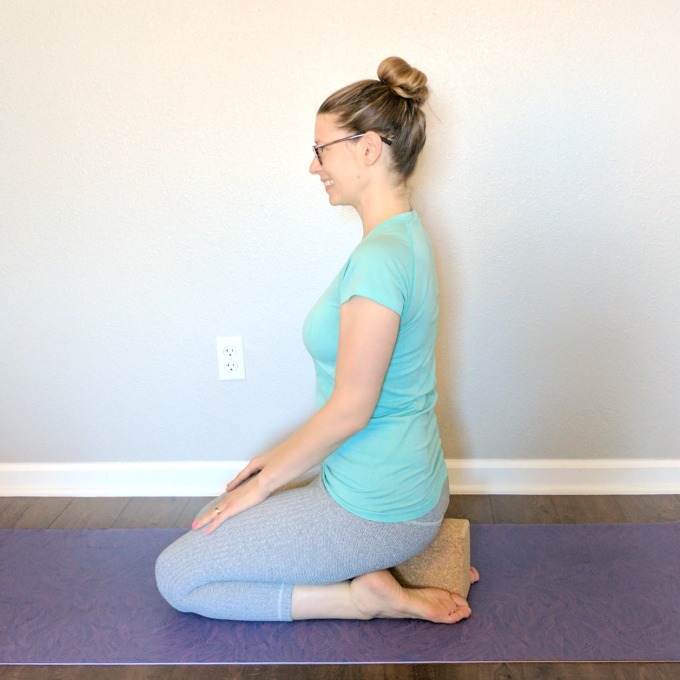 Toe Squat helps you open up the bottom of your feet. But, runners shouldn't neglect the tops of their feet, either. When you spend a lot of time with your foot flexed, like you do when you're running, it can tighten up the tendons and ligaments on the front of your ankle, shin, and foot. Hero Pose helps you counteract that tightening. This is a very intense pose for most runners, so I recommend that you start by sitting on a yoga block or folded blanket(s). Over time, you'll be able to bring your seat closer to the mat. But, definitely don't rush the process.
Half Moon Pose (Ardha Chandrasana)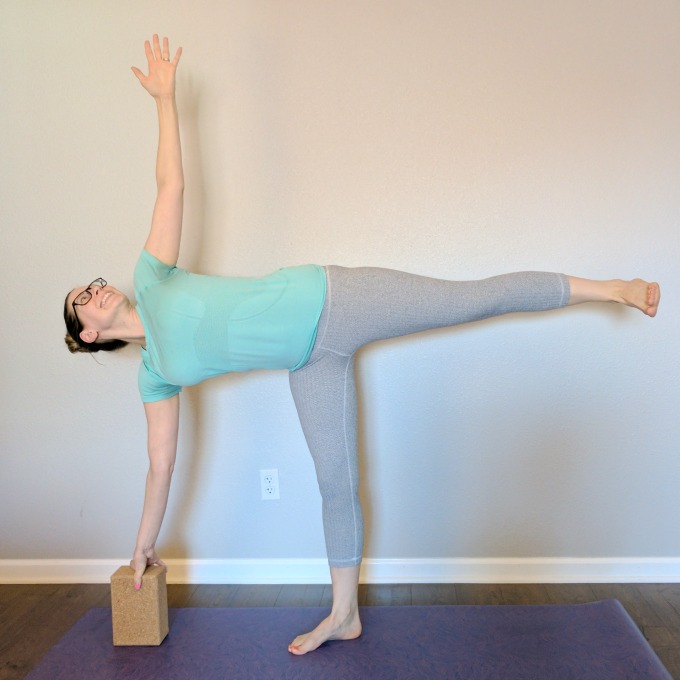 I am such a huge fan of Half Moon Pose for runners because it helps you strengthen the hip-stabilizing muscles in your glutes. When they're weak, those stabilizers are responsible for all sorts of running injuries, including runner's knee. Keep them strong and you'll really reduce your chances of getting injured. Hold try to hold this pose for 5 to 7 breaths, then switch sides. Repeat several times to really work on building strength.
Supported Corpse Pose (Savasana)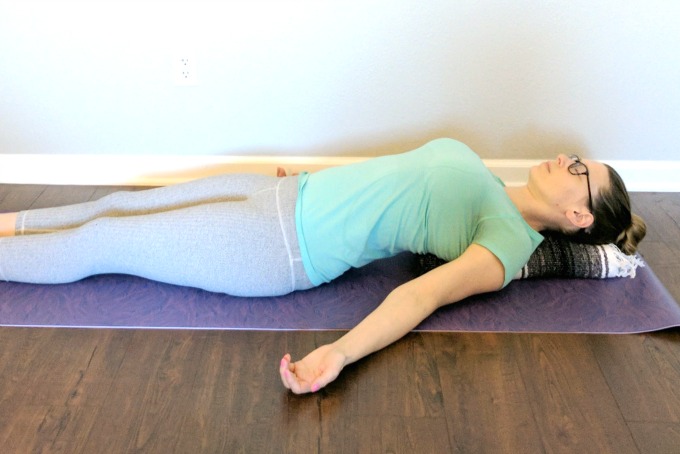 Part of staying healthy and injury-free as a runner is making sure you have great running form. Unfortunately, some of us tend to hunch forward with our shoulders and upper body as we run, which can throw our bodies out of alignment as we run. That means we're not only putting in more effort as we run because we're not running in the most efficient way, but we're more likely to get injured, too. Opening your shoulders and chest gently with a pose like Supported Corpse Pose will help you keep your upper body in the right position as you run. Simply place a folded blanket or yoga bolster between your shoulder blades as you practice Corpse Pose. Gravity will help pull your shoulders down, opening your chest. Hold this pose as long as it's comfortable—a few minutes will help you feel like a new person!
One Legged Mountain Pose (Eka Pada Tadasana)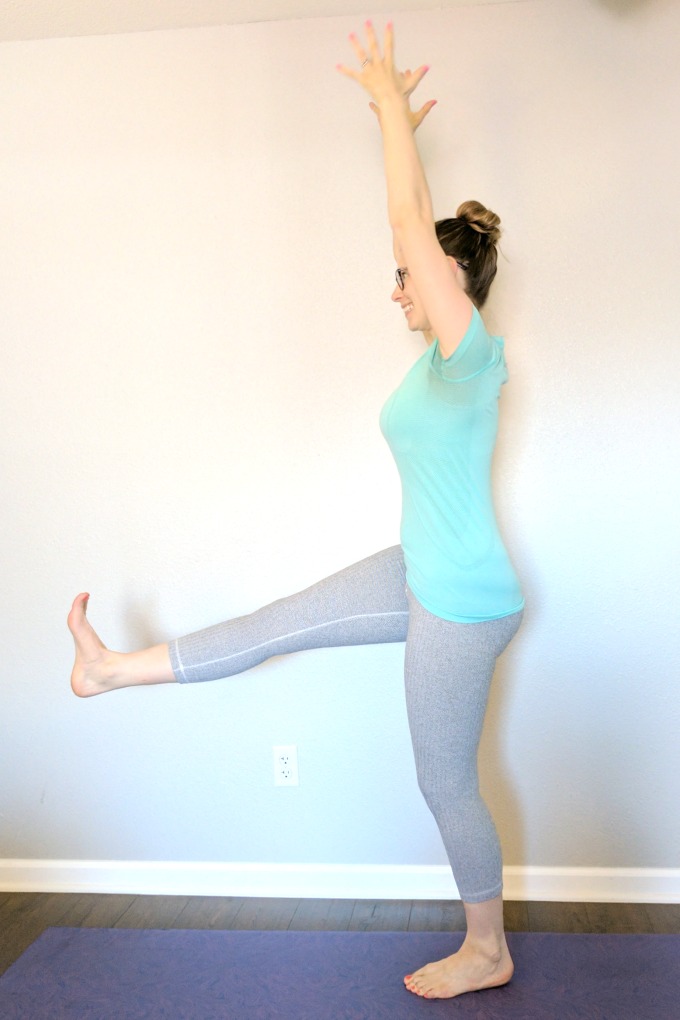 This pose is great for strengthening the ankles and the quads at the same time, as well as other parts of your body like your core. You should be adding balancing poses into your practice on a regular basis because they help you build stability in your ankles. This helps protect your ankles and feet if you take a misstep when you're running. Balancing poses are also a great way to practice mental focus. I love One Legged Mountain Pose for runners because it not only has all of the benefits of a balancing pose, but it also helps strengthen the quads and the core, too. Be sure to hold this pose for an equal number of breaths on each side, usually at least 3 to 5, but holding it slightly longer can give you even greater benefits.
Linking up with Running on Happy, Suzlyfe, Crazy Running Girl, and Coach Debbie Runs for Running Coaches Corner!